The Champions League semi-finals is upon us, and as history has shown us, there will be a new winner. Barcelona were knocked out by Spanish rivals Atletico Madrid, who have been drawn up against this season's favourites Bayern Munich. In the other clash, semi-final first-timers Manchester City will lock horns with 10-time winners Real Madrid. This season marks a special moment for the winning coach with Diego Simeone and Manuel Pellegrini looking to win their first ever Champions League title, while Pep Guardiola looks to win it in his final season as Bayern boss, with Zinedine Zidane our final candidate to lift the prestigious trophy in his maiden season as manager. I've picked out a cracking 6/1 double which is certainly worth a punt.
Tuesday 26 April
43/20 Man. City | Draw 49/20 | Real Madrid 23/20 (20:45)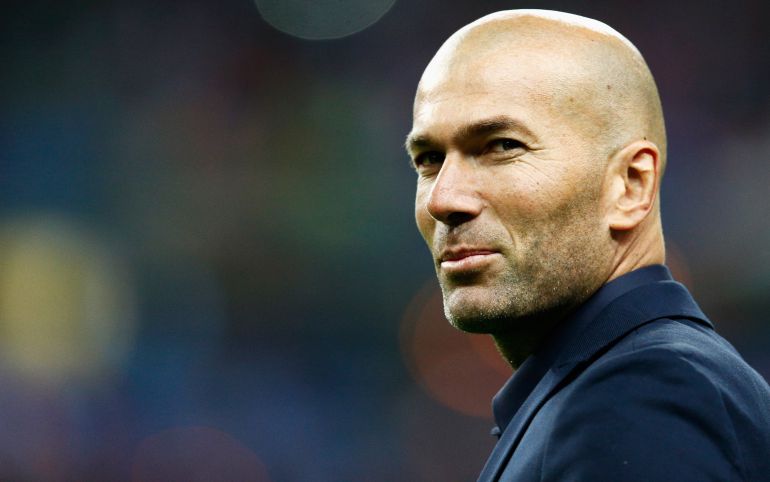 At this stage of the tournament, there are no average teams left. Manchester City will be
playing in their first ever semi-final while their opponents, Real Madrid, have seen this stage of the tournament for the past six seasons in a row.
Man City have already tasted a bit of Spanish blood in this season's Champions League when they defeated Sevilla 2-1 at home and 3-1 away in the group stage. But this isn't Sevilla we are talking about.
This is the mighty Real Madrid.
Los Blancos have won the Champions League an emphatic 10 times. The last time they lifted the trophy was when they beat their arch-rivals Atletico Madrid in the final two years ago – a fixture that could be repeated if the sides from Madrid have their way.
Real Madrid and City have played twice before in Europe in the 2012/13 Champions League group stage where Madrid won 3-2 in Spain and drew 1-1 at the Etihad.
Manuel Pellegrini will have his last chance of lifting silverware this season for the Sky Blues after their domestic season didn't go according to plan, which in a way, has benefitted them in the Champions League, allowing them to give some key players a weekend rest on the bench.
Pellegrini should know all about his opponents and will return to his former club in the second leg, where he coached Madrid for the 2009/10 campaign, winning 36 of his 48 games in charge – but still losing out on the La Liga title to Barcelona, finishing three points behind, which saw the Chilean get sacked shortly after.
After now being just one point behind the top of La Liga (at the time of writing), Zinedine Zidane has shown his masterclass as a coach in his first season which has seen Madrid qualify to the semi-finals in a dramatic 3-2 turnaround against Wolfsburg, after going two goals down in the first leg.
That fixture saw another stellar performance from Cristiano Ronaldo. Since his arrival to the Spanish capital, Madrid have always made it to the semi-finals and once again, he produced the goods when he netted his third hat-trick in the Champions League this season to grant Zidane a last four spot in his first season. What a dream it probably is to coach Ronaldo in your first campaign as manager.
It certainly may seem like CR7 got Los Blancos this far single-handedly at times, but that is definitely not the case.
Including Ronaldo, the Spanish giants have one of the most deadly attacking trio's in world football with Karim Benzema and Gareth Bale completing the 'BBC' combination. If they are at their very best, no defence in the universe would want to come up against an attacking force like Bale, Benzema and Cristiano.
Especially a Kompany-less City defence.
Pellegrini will need to keep Vincent Kompany fit at all costs knowing the threat they are up against here. Without a doubt, this is the Citizens' biggest matchup in their history and they will need the likes of Sergio Aguero and Kevin De Bruyne to perform at the highest level possible.
Aguero failed to beat Real Madrid in five years at Atletico Madrid between 2006 and 2011, when he departed for City. His record against Madrid doesn't bode too well drawing three times and losing eight, scoring three goals – all in Atletico defeats.
This encounter is guaranteed to be a goal feast.
In his time spent at Manchester United, Ronaldo's record against City with United was seven wins, just a single draw, and three losses. He did, however, score four goals past the Citizens – all in United wins.
Madrid are a short price to reach the final at 3/10, but I would never back against it. Not this time. Over two legs, Zidane's men are tipped to go through, but not by a far margin. Yes, there will be goals, but not one-sidedly.
For this match, Over 3.5 Goals is the way to go at 16/10.
Wednesday 28
April
18/10 Atl. Madrid | 43/20 | Bayern Munich 31/20 (20:45)
Our Wednesday game sees the tournaments favourites take on arguably the most
underrated team in football history. As much as most of the viewers would've like to see a Pep Derby, or a Madrid Derby. These two teams have been the most convincing out of the last four and this has all the makings of a final.
Personally, I was baffled by the idea that every team would have been fairly happy drawing Atletico Madrid in the semi-final. Did the rest of the world not watch the same game that I did when Atleti knocked out Barcelona?
Atletico Madrid certainly deserve more credit for their miraculous season they have undergone.
At the time of writing, Atletico are level on points at the top of La Liga with Barca and knocked out their fierce-rivals in the quarter-finals. Bayern Munich boss Pep Guardiola will know what he is coming up against after seeing his former side fail to break down the rock-solid play of Atletico.
With Jose Mourinho still out of a job until the end of the season, it's a clash of tactics with arguably two of the best coaches at the moment going up against each other.
Since Pep's arrival at Bayern, the Bavarians have played with a similar swagger to that of Pep's Barcelona side back in 2011/12, but after watching such flair and trickery falling short against Atletico in the quarter-finals, there has to be a change in tactics if Bayern are to progress.
This is now the third season in a row that Bayern face Spanish competition in the semi-finals after being knocked out by Real Madrid and Barcelona in previous years.
This would be Pep's last chance of revenge on Spanish giants. And his last chance of winning the UEFA Champions League with the Bavarians as well.
One battle that the world is looking forward to see should be the midfield tussle between Thomas Muller of Bayern Munich and Gabi of Atletico.
Nicknamed the "Space Investigator", Muller will find it hard to live up to that name in this tie with the ever-so-present Gabi sitting just in front of the back four, breaking down the play for Atleti with his well-timed tackles and reading of the beautiful game.
Simeone's main task for Rojiblancos, would be to let Gabi close down the space that Muller would look to investigate, allowing the players around him to pick up the loose ball and get things going in attack.
However, it's not all about defence for Atletico, they may not play with the same flair as the likes of Bayern and Barca, but they certainly know how to score goals.
Simeone's tactic is to get the odd goal or two and make sure the Colchoneros do not concede. Often, Atleti seem to get things going from the start and usually score in the opening stages of the game.
Perhaps all the Atletico-haters just caught the closing stages of their matches and started criticizing. Their style of play has been compared to the "Park the bus tactic" which saw Chelsea implement that way of doing things, guiding them to win their first ever Champions League title in the 2011/12 season. In fact, it was Bayern that lost in that final.
Atleti barely make mistakes in defence, so it will take an act of magic if Bayern are to break through and unlock the solidness of Cholo's side.
Atletico Madrid are priced at 33/20 to reach the final and is well worth the punt.
However, it could be as tight as to say that the away goal rule might play a key role. I see Atletico winning 1-0 at home and could go down 2-1 away. It's that close.
Atletico to go through, however. Back them for the win here at a valuable 18/10.
UCL Picks
Manchester City

OVER 3.5 GOALS

16/10
Atletico Madrid

WIN

18/10
Written by
Jesse Nagel