Well now, that didn't go so well. My one banker bet of the week undone by Mark Clattenburg and his incessant need to be the centre of attention. Clattenburg bottled it. For my bet, for all you followers out there, but most importantly – for West Ham. They won't finish fourth after that. Manchester City have finally rediscovered how to play football, while Manchester United continue to do just enough. Meanwhile, up at the top, Leicester have it all but sewn up. They surely can't butcher it from here? Keep Clattenburg off their matches and the league will be theirs. Sorry Spurs, better luck next season.
Saturday 9 April
29/10 West Ham | Draw 27/10 | Arsenal 9/10 (13:45)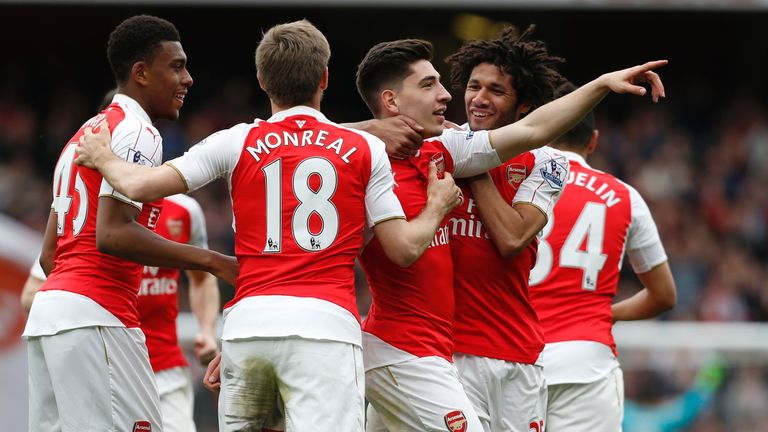 West Ham will have to put last weekend's disappointment behind them when they host
Arsenal at the Boleyn Ground on Saturday. The Hammers opened the season with a rousing performance at the Emirates as Dimitri Payet announced his arrival in England. Their mercurial Frenchman was at it again over the weekend, notching up another fine freekick to deceive Wayne Hennessey. The Gunners will have Petr Cech back in goal as he looks to atone for his costly errors in that earlier meeting. Wenger's side are finishing the season strong, as they always do.
I have them to edge West Ham and move one step closer to securing Champions League football next season.
26/10 Aston Villa | 24/10 | Bournemouth 11/10 (16:00)
I caught the first half of the Villa match over the weekend and questioned why in the hell I didn't stake my entire salary on a Chelsea win. They're without a plan and without a hope. Brad Guzan is a desperately average goalkeeper, while in front of him, a bunch of disinterested has-beens. No wonder Fabian Delph and Christian Benteke manufactured moves away from the club. Perhaps they knew where it was heading. A loss to Bournemouth this weekend would hasten their exit from the Premier League. I thought I might find it sad to watch them go, but in truth, the Villa we once knew is long gone. Back Bournemouth at 11/10 – I'm done with Villa for the season.
21/20 Crystal Palace | 24/10 | Norwich 27/10 (16:00)
It seems the sole reason for Crystal Palace's existence at present is to do me out of my hard-earned money. First their FA Cup victory at White Hart Lane and now Saturday's bloodbath at the Boleyn Ground. I have very little time for Alan Pardew's side at present. The thing is, they looked half-decent on Saturday. They pushed some good ball and always threatened on the break. They were almost good enough to have me believing they could beat Norwich this weekend. But then I remember, it's Palace.
They still haven't won in the league since December, while the Canaries have picked up seven points in their last three matches – enough for me to back them on the Double Chance at 7/10.
11/20 Southampton | 3/1 | Newcastle 52/10 (16:00)
Saturday's defeat at Carrow Road has left Newcastle on the verge of going down. I turned a tidy profit on the game, but it wasn't without its worries. The Magpies were nowhere in the first half, but they did show some fight in the second period. They'll need plenty more if they're to scrap their way out of this one. Unfortunately for them the fixture list doesn't help, with matches against City, Liverpool and Spurs still to come following this weekend's visit to Southampton. The Saints have very little to play for at present other than league position and perhaps that showed a bit at Leicester on Sunday. Newcastle's last two visits to St Mary's have resulted in heavy defeats, but I expect this one to be a lot tighter. The two played out an entertaining draw when they met back on the opening day. Another score draw comes in at just over 4/1 – worth a dabble I reckon.
11/4 Swansea | 24/10 | Chelsea 1/1 (16:00)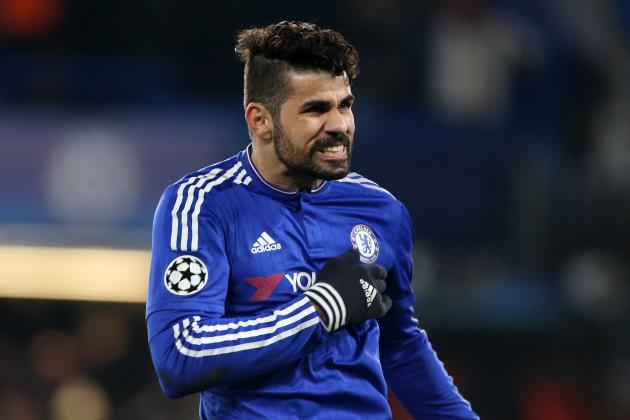 Chelsea played some glorious football over at Villa Park, with their third goal from Pedro of
particularly high quality. Unfortunately for them, it's come about six months too late for them to have any real impact on the league. Their match with Swansea on Saturday is another dead-rubber, with the Swans already assured of safety. The Welsh outfit fought back admirably against Stoke, albeit with a huge slice of luck. Chelsea won this fixture 5-0 last season and although they're a far cry from that title-winning side, at evens they're a little too long to pass up.
Back the Blues and toss them into a couple multiples.
24/10 Watford | 23/10 | Everton 11/10 (16:00)
Two sides whose season's are going nowhere slowly – Watford will host Everton at Vicarage Road on Saturday. The Hornets have lost nine of their last 13 league games, scoring just once in their last five. Everton haven't fared much better. They've lost four of their last five in the league, with their only win coming against Aston Villa. Urgh. Against United on Sunday, they were terrible. So bad in fact, they were booed by their home supporters following the match who sang 'Why are you still here?' to Roberto Martinez. Despite all this, I still fancy them to beat this Watford side. But I wouldn't go too large on it at 11/10.
3/10 Manchester City | 42/10 | West Brom 17/2 (18:30)
Just where would Man City be if Kevin de Bruyne hadn't tried to buy a free kick against Everton and done his ligaments playacting? As tough a sentence as that was to write, it's an even tougher one to read for Man City supporters. In 57 minutes against Bournemouth he showed exactly what City had been missing. He oozed class, and alongside David Silva and Sergio Aguero, took City's attack to another level. His return to fitness should continue this weekend, with a routine victory over West Brom. The Baggies were up to their old tricks at the Stadium of Light this past weekend. They drew 0-0 away from home, with three shots. None were on target. City aren't Sunderland – they'll make them pay.
Have a look at the team sheets before and then lump on the City Half-time/Full-time Double at 8/10.
Sunday 10 April
24/10 Sunderland | 24/10 | Leicester 11/10 (14:30)
There's not much left to say about Leicester that hasn't already been said. The Foxes are sauntering toward their first league title, going about their business in a very efficient manner. Their consistency and bookmakers insistence on underestimating their resolve has made for some tidy profits in recent weeks. Back the 1-0. If you'd done so over the past four weeks you'd be a very happy man. This week is no different. Sunderland aren't the most prolific side about and played to a dire 0-0 draw over the weekend. I'd suggest backing Leicester at 11/10 once again, and throwing a bit extra on the 1-0 correct score at 11/2.
6/10 Liverpool | 29/10 | Stoke 47/10 (17:00)
Just what sort of mindset Liverpool will be in heading into Sunday's match with Stoke will depend very much on Thursday's result in Dortmund. Klopp's men are limping toward the end of the season, with the Europa League their last hope of salvation. How Klopp will play this one remains to be seen. He could well decide to rest a few players so I would be hesitant to go too strongly on anything until seeing the team sheets. There's never been too much between these two sides, which is reflected in the current league standings. Stoke are currently two points clear of the Reds having played two games more. I can see this one ending in a draw, which comes in at a quite lengthy 29/10. Perhaps one to bolster up those multiples.
1/1 Tottenham | 24/10 | Manchester United 28/10 (17:00)
Click on the link for full match preview!
Written by Commodore Vegas
Follow him on Twitter here!
EPL Picks
Arsenal

WIN

9/10
Bournemouth

WIN

11/10
Norwich

WIN/DRAW

7/10
Southampton

DRAW + BTTS

17/4
Chelsea

WIN

1/1
Everton

WIN

11/10
Manchester City

HT/FT WIN

8/10
Leicester

WIN

11/10
Liverpool

DRAW

29/10