'Tinkerman' Taking The Foxes To The Promised Land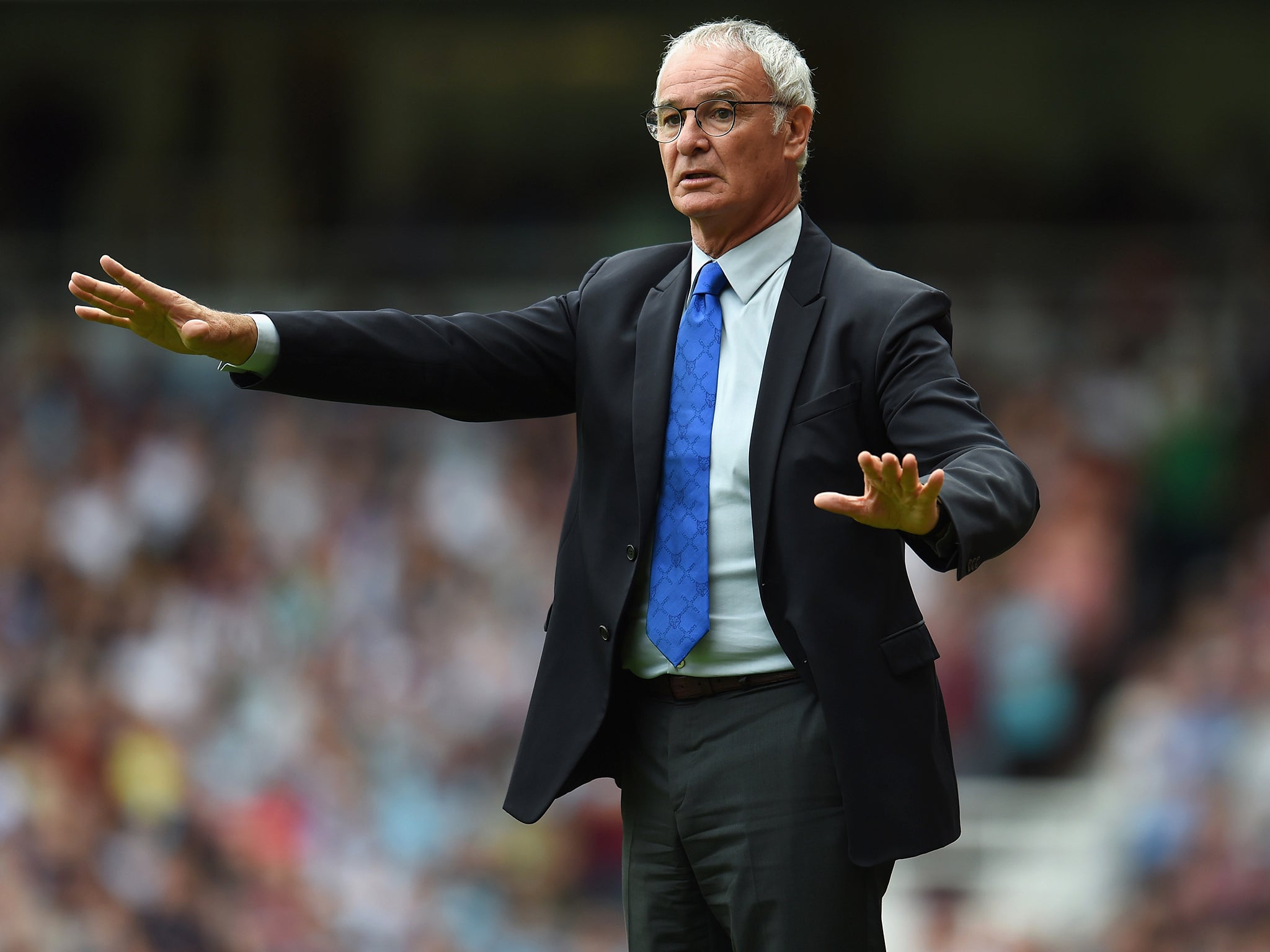 Personal information
Date of birth: 20 October 1951
Age: 64
Place of birth: Rome, Italy
Playing position: Defender
Club information
Current team: Leicester City (manager)
Senior career
1973–1974: Roma 6 Appearances, 0 goals
1974–1982: Catanzaro 225 Appearances, 8 goals
1982–1984: Catania 92 Appearances, 1 goal
1984–1986: Palermo 40 Appearances, 0 goals
Teams Managed
1986–1987: Lametini
1987–1988: Puteolana
1988–1991: Cagliari
1991–1993: Napoli
1993–1997: Fiorentina
1997–1999: Valencia
1999–2000: Atletico Madrid
2000–2004: Chelsea
2004–2005: Valencia
2007: Parma
2007–2009: Juventus
2009–2011: Roma
2011–2012: Inter Milan
2012–2014: Monaco
2014: Greece
2015– Leicester City
Over a 30-year career, Claudio Ranieri has worked for some of the most illustrious names in the European game, clubs that between them have won a combined 85 league championships. However, as he is acutely aware, Ranieri is personally responsible for none of them. His reputation as a nearly-but-not-quite sort of manager is based partly on deeds, and partly on words. Nine top-four finishes and no titles suggests a man who is good at maneuvering teams into strong positions, but less good at turning them into silverware. There wasn't much optimism around Leicester's decision to appoint Ranieri as Nigel Pearson's successor. However, the Italian tactician has silenced his doubters, by leading Leicester to the top of the table with just nine games to go.
Under Ranieri, Leicester have gone from strength to strength and they are showing few signs of letting up. The Italian boss arrived at Leicester with a glittering CV featuring Chelsea, Valencia and Juventus amongst others, but there was certainly an air of skepticism surrounding Ranieri; 'he'll be gone by Christmas' was the verdict from many. Any uncertainty from Foxes fans towards Ranieri has been quickly eradicated, and in some style. He is seen as one of football's 'good guys', unlike his predecessor, and his charismatic approach is reaping great rewards at the King Power Stadium. Ranieri deploys his side in a formation that is often dismissed in the modern game; the 4-4-2. While it may limit their ability to control the game – it is reaping great rewards. With survival all but secured so early on, Leicester will only be looking up and with the infectious Ranieri at the helm it is going to be an intriguing ride right till the end.
Ranieri has a storied career at the top level of soccer management. Having managed for over 30 years, the 64-year-old should logically be entering a decline. In his last job, he managed the Greece national team. He was in charge of the team for four matches, losing three of them, two to the lowly Faroe Islands. As a result, he was fired and seemed likely to retire. It would be a stretch to claim that this team-builder's career had obviously been building up to such a triumph. By accepting the Leicester job after his Greek misadventure the then 63-year-old was taking charge of the smallest club he had managed since Cagliari nearly three decades ago. Ranieri had not managed in England since the end of his spell at Chelsea in 2004 and still struggled with English. He was known as the "Tinkerman" from his time at Chelsea because he often tinkered with his line-ups week-to-week, which some believed hurt his team. Thus, Ranieri and Leicester were an odd pairing; many thought Leicester would finish in the bottom-three this year and be relegated. However, Leicester has had the season of a lifetime. A third of the way through the campaign, Leicester is in first place in the Premier League, occupying rarefied air usually reserved for the giants of the league. After all, only Chelsea, Manchester United, Manchester City, Arsenal and Blackburn Rovers have ever won the league title in 22 years of the league; United has won more than half of the championships. This wholeheartedly unremarkable club from the Midlands sits in first place in the league, powered by Jamie Vardy's astonishing 19 goals.
Ranieri may not have won the highest honours but he has left almost all of the clubs in a better condition than he found them. If, as Arsene Wenger says, consistency is the most difficult thing for a manager to achieve, then the Italian has demonstrated exceptional acumen, since his solid work has been spread across a multitude of clubs, each with their own demands and constraints. Ranieri has long been acclaimed as a fixer, never as a finisher, but something very strange is happening in the rolling hills of the English Midlands. A forgotten coach has led a club that is usually an afterthought to the top of the Premier League. Ranieri may be 64 and past his managerial prime, yet he is still managing to pull off one of the greatest Premier League runs in history.