English Premier League
| Sunday 28 February | Old Trafford |
16:05
Louis van Gaal will be hoping that his team's wounds have healed before their home game against Arsenal this weekend. Manchester United fans were left heartbroken before Valentine's Day after their 2-1 loss to Sunderland, whilst the Gunners closed the gap between themselves and Leicester at the top of the table to just two points with a 2-1 victory at the Emirates stadium. Arsene Wenger's men are gunning for the title and Man United are looking to claw their way back into the top four. The reverse tie ended 3-0 in favour of Arsenal, so Man United will certainly be looking to avenge that defeat. With everything to play for, this encounter has all the makings of a humdinger.
To Win (90mins)
Man United 19/10
Draw 21/10
Arsenal 15/10
Manchester United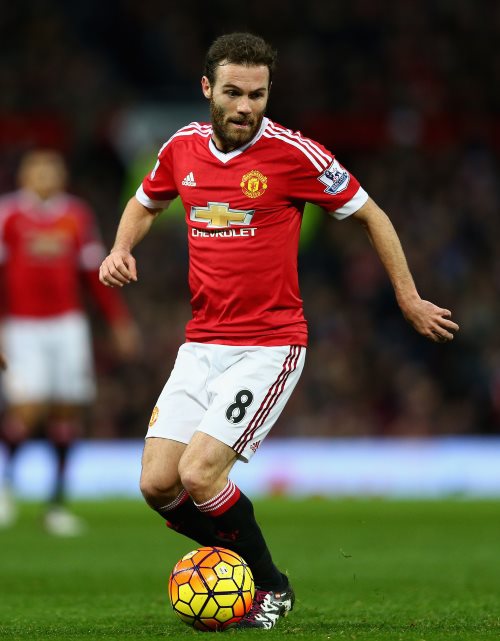 Pressure increased on van Gaal as United lost 2-1 to relegation-threatened Sunderland at
the Stadium of Light for the first time in the Premier League. The result has done nothing either to boost his chances of keeping his job, with Jose Mourinho rumoured as his replacement. The Red Devils remain in fifth position, but van Gaal and the players know all too well that this has been an unconvincing season, with the team losing a number of home and away games to underdogs.
They have been playing like this all season, enjoying plenty of time with the ball at their feet, but very little of it threatening the opposition goal. In mitigation, they have injury problems and were forced to send 21-year-old Donald Love on for his first team debut when Matteo Darmian dislocated his shoulder, but frustrated supporters are increasingly uninterested in listening to reason in this debate. Van Gaal has continued to insist that the club can finish in the top four, although the defeat against Sunderland keeps fifth-placed United six points behind Manchester City, who will have a game in hand.
Captain Wayne Rooney has been ruled out for around two months having suffered a knee injury, whilst Bastian Schweinsteiger, Antonio Valencia and Marcos Rojo are making slow recoveries back to full fitness. Without Rooney at hand to cause a nuisance to the Arsenal's defence, it's up to youngsters such as Anthony Martial, Jesse Lingard and Memphis Depay to step up to the big occasion. Martial has shown enough glimpses of potential but hasn't really proved that he is worth the staggering 36 million pounds Man United forked out for the 20-year old. However, with Rooney out, the young Frenchman will have the opportunity to lead the line, which is his favoured position. Martial is quick off the mark, tricky on the ball and has a magical first touch, not to mention his terrific finishing ability. Depay is another that has failed to get the ground running at United. On his day, the Dutchman is simply pleasing to watch. He possesses blistering pace, quick feet and an eye for goal. There is still players like Juan Mata who is a master passer, and has the creativity to spark the Red Devils back to life or Lingard, a fan favourite, who has stepped up to become one of United's key players this season. Manchester United have won just nine of their last 27 matches in all competitions; but all hope isn't lost, they have the players and capability of taking Arsenal down.
Arsenal
The Gunners on the other hand fired two goals past Leicester City in a 2-1 victory at the Emirates, a crucial game which will play an important role come May when the champions are crowned. Leicester still lead the table - but Arsenal's win leaves them only two points clear. The Gunners have not won the Premier League since 2004; however this may fuel their hunger in upcoming fixtures. It would have felt like a defeat had they not beaten a Leicester side reduced to 10 men for 36 minutes. In the past, Arsenal have failed to produce the goods when they needed to the most, but there have been signs of change over the past year.
Wenger has shown that he can adapt to 21st Century football and can abandon his philosophy of possession and passing football to get results against the biggest of teams. There is now a greater willingness to sit back and strike on the counter attack against the very best teams. Arsenal's record against top five clubs this season reads: five games, four wins, one draw, zero losses, scoring 13 goals and conceding just five times – taking 13 points from a possible 15. Most of the time it's been down to a superb team performance, as is the Arsenal way, but sometimes individual brilliance has been key to the Gunners coming out on top.
Is there a single pundit, player, manager or football fan who does not think that Arsenal have been enormously strengthened by the arrival of Petr Cech? His presence alone has added greatly to the team's defensive strength and confidence. Since his return from injury, Alexis Sanchez has failed to find his best form. It's not like he's playing poorly, he just isn't at his eye-catching best. The Chilean is known for his quick feet, impressive work ethic, dazzling dribbling skills and eye for goal. With 17 assists in 24 league games, Mesut Ozil is Arsenal's chief creator with his super- human vision. The German has created a total of 105 chances this season – incredibly, the 27-year-old has created a chance, on average, every 19.8 minutes. With Arsenal staring Champions League elimination in the face and their Premier League title challenge being threatened to be derailed by a wave of injuries, it looked as though it would be the same old story at the Emirates this season. But Wenger's men have rallied this campaign, showing guts, hard work and determination to keep their season alive.
Probable line-ups:
Manchester United: 4-2-3-1
Romero; Love, Blind, Smalling, Borthwick-Jackson; Carrick, Schneiderlin; Mata, Depay, Lingard; Martial
Arsenal: 4-2-3-1
Cech; Bellerin, Mertesacker, Koscielny, Monreal; Coquelin, Ramsey; Ozil, Oxlade-Chamberlain, Sanchez; Giroud
Betting Verdict:
Arsenal (15/10)
Manchester United have earned fewer points this season than in any other Premier League campaign after 26 games (41). They have had a disastrous season thus far and with the amount of injuries they currently have, it's difficult seeing the Red Revils coming out of this encounter unscathed. Arsenal have won back-to-back games and are tipped to make it a third consecutive victory.
Written by
Aaron Crowie