It was yet another torrid weekend on the punting front with few sources of joy from the German league. As the middle to bottom end of the table becomes increasingly congested, there is really little between many of the sides. Nevertheless, this is the challenge I have chosen and I'm hopeful of finding some winners this weekend. The marquee fixture of the week sees a rejuvenated Bayer Leverkusen hosting a Bayern Munich side slowly chugging into gear with Robert Lewandowski in frightening form. Between the Pole and Pierre-Emerick Aubameyang, the Bundesliga really doesn't lack entertainment in the striker department.
Friday 5 February
13/20 Monchengladbach | Draw 31/10 | Werder Bremen 36/10 (21:30)
Gladbach's sensational run in the lead up to the winter break seems to have come to an end. Perhaps the hiatus came at the worst time for the club, who struggled to a victory over Darmstadt following a 5-0 hammering at the hands of Leverkusen before the league took its slumber. Since the restart they've lost to Dortmund and last weekend, Mainz. They've slipped to sixth on the log and host a Werder Bremen side who've beaten Schalke and drawn with Hertha Berlin in recent weeks. Werder Bremen still remain in the bottom three after a disastrous Hinrunde but could well sense an opening as Gladbach look to get back on track.
Still, despite Bremen's recent performances and Gladbach's slump – I'm sticking to the home win at 13/20.
Saturday 6 February
15/10 Schalke | 24/10 | Wolfsburg 31/20 (16:30)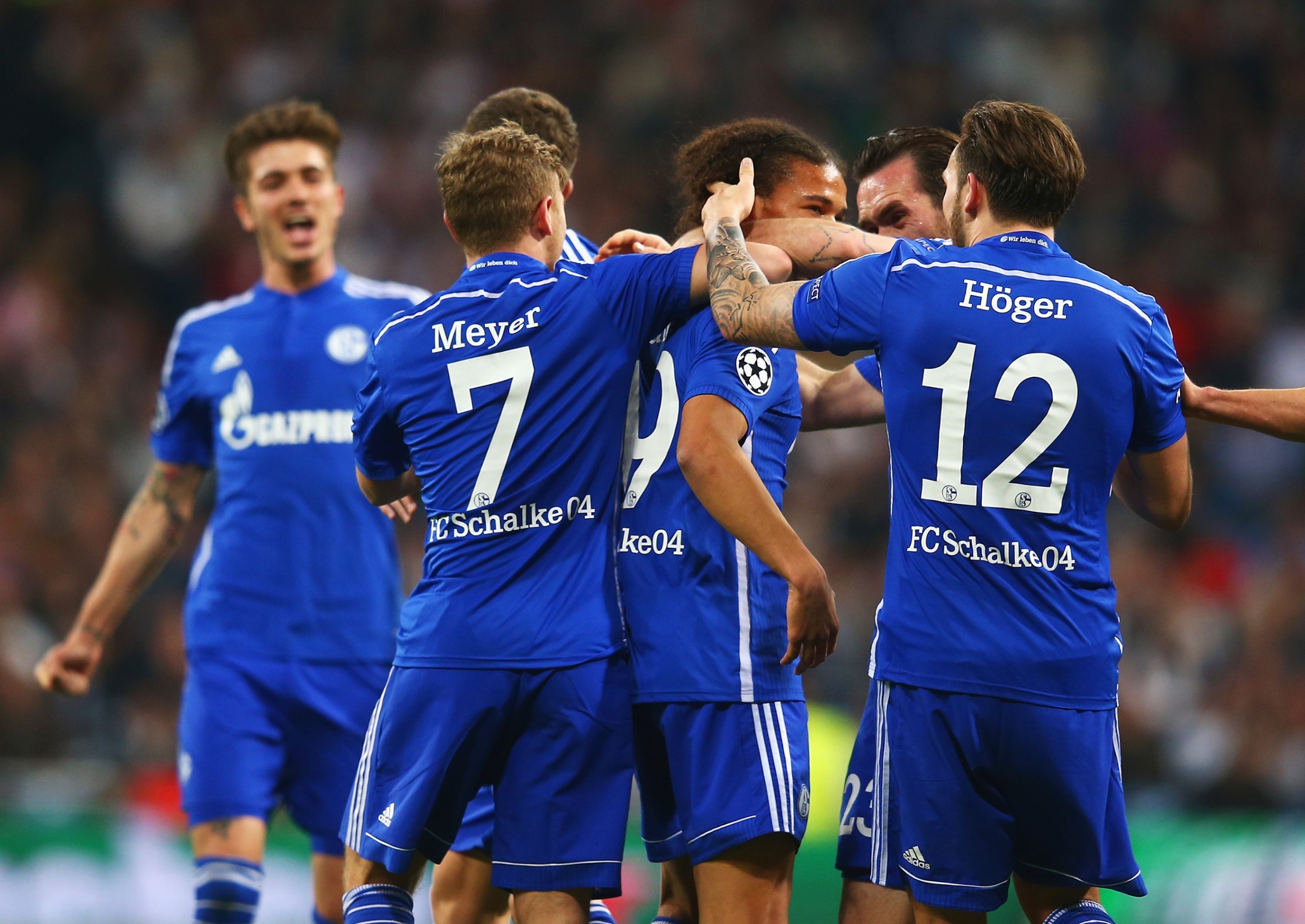 Schalke climbed to fifth spot with a 2-0 win away from home at Darmstadt. Having
undergone a significant amount of criticism of late, as well as being the source of plenty of transfer speculation, the victory came about at just the right time. Nevertheless, they remain wildly inconsistent, morale-boosting wins followed by pitiful losses. Wolfsburg are not a side who travel well. They won only once on the road all season and are indeed struggling for form at any ground. They've failed to secure three points in their last six league matches and suffered another setback as Cologne rescued a point at the Volkswagen Arena last weekend.
I'm tipping Schalke the make home advantage count at a valuable 15/10.
15/10 Eintracht Frankfurt | 5/2 | Stuttgart 16/10 (16:30)
Frankfurt have won two and drawn the other of their last three league matches and could be returning to something of the side that comfortably avoided the relegation zone throughout last season. For Frankfurt, their goalless draw away at Augsburg last weekend was a point gained rather than two lost considering the recent form of their opponents. Welcoming Stuttgart this week provides an opportunity to push further into mid-table and create a gap between the club and the drop zone. With that considered, Stuttgart have won three consecutive matches – beating Wolfsburg - and are one of four sides, including Frankfurt, that are locked on 21 points. It's tough to pick a victor but Both Teams To Score looks a winner here at 5/10.
31/20 Hannover | 23/10 | Mainz 16/10 (16:30)
Hannover were left rock bottom of the Bundesliga following their 3-0 loss to the Leverkusen at the weekend. They've had a miserable season and have lost their last five league matches on the trot, and eight of their last 10. Mainz came up with an inspiring win over Gladbach last week that served to remind punters that the club always have a surprise lurking not too far away. Interestingly enough, Mainz's last three fixtures have ended 1-0, twice in their favour. Hannover have also struggled in front of goal and Under 2.5 Goals at 19/20 looks a solid bet.
47/10 Hertha Berlin | 33/10 | Borussia Dortmund 5/10 (16:30)
Hertha Berlin conceded almost directly after slotting a penalty and failed to leave Werder Bremen with the spoils, instead sharing the points in a six-goal thriller. It will by no means have derailed Berlin's campaign, as the club lie third on the table with European football next season a real prospect. The Old Lady dominated the first half and twice had a two-goal lead, but in the end could not hold on. Next, a very tricky prospect. Dortmund roll into the capital having triumphed in eight of their last 10 Bundesliga matches, a 2-0 win over Ingolstadt the latest of their conquests. BVB won the reverse fixture 3-1 at home and for all of the good feeling in Berlin at present, I can't see them beating Dortmund. Back the visitors at 5/10.
14/10 Ingolstadt | 21/10 | Augsburg 2/1 (16:30)
Ingolstadt succumbed to a routine Dortmund performance last weekend and although they began the Ruckrunde with a win, they've lost three of the last four league matches and have struggled for victories over the past few months. As a promoted club, this was expected, yet Ingolstadt have defied expectations on many an occasion this season. Hosting an in-form Augsburg side spells trouble. Although Ingolstadt are 10th on the log, they could be cruelly dropped to 15th should results not go their way. Augsburg have been simply excellent in extricating themselves from the relegation zone. They're unbeaten in seven Bundesliga matches, however the last two have ended in goalless draws. I'm backing Augsburg to overcome the brief drought and pick up the away win at 2/1.
4/1 Bayer Leverkusen | 31/10 | Bayern Munich 6/10 (19:30)
Strangely enough, Leverkusen will probably be quite looking forward to this fixture. They've opened up the Ruckrunde in the same fashion that they finished before the winter break, unbeaten in four matches. Javier Hernandez netted a brace to help the club overwhelm Hannover 3-0 last weekend and they now host a Bayern Munich side looking a touch rusty. To be completely fair to Munich, they are still winning matches – just not in the same domineering fashion that we have become accustomed to. They travelled to Hamburg and won 2-1 before hosting a 2-0 win over Hoffenheim. Amid rumours of a 'mole' in Guardiola's camp, certain sensitive information has been leaked that unfortunately smacks of sensationalist drivel. Despite the mood in the Leverkusen camp, this could well end up a vintage Munich performance against a side they know all too well. Back the away win at 6/10.
Sunday 7
February
27/20 Hamburg | 22/10 | Cologne 2/1 (16:30)
Hamburg look to be in some pretty serious trouble. A bright start to the season seems a rather long time ago now, without a win in five straight league matches. They're a slender three points from the drop zone and are in desperate need of a positive performance in front of their home fans. Cologne flattered to deceive by winning their last game of the Hinrunde against Borussia Dortmund. Other than that fantastic win, their form has been rather dismal but have kept themselves afloat in the league with a plethora of draws. I feel this is the match where something has to give for Hamburg. The home win at 27/20 is the tip.
19/20 Hoffenheim | 23/10 | Darmstadt 11/4 (18:30)
Hoffenheim are almost certainly going to be relegated this season. They've managed only two wins for the entire Bundesliga season and are sharing the bottom of the table with Hannover. Although their last match was against Bayern Munich – set for the fourth straight league title – Hoffenheim just never looked like challenging the Bavarians in any respect, let alone scoring a goal. Darmstadt were beaten 2-0 at home by Schalke and the promoted club are slowly slipping down the table. They won two and lost three of their last five outings, and that inconsistency in unlikely to see them beat the drop if they keep it up. I don't usually like opting for the stalemate but this one has a draw written all over it.
Bundesliga Picks
Monchengladbach

WIN

13/20
Schalke

WIN

15/10
Eintracht Frankfurt

BTTS

5/10
Hannover

UNDER 2.5 GOALS

19/20
Dortmund

WIN

5/10
Augsburg

WIN

2/1
Bayern Munich

WIN

6/10
Hamburg

WIN

27/20
Hoffenheim

DRAW

23/10
Written by
Rick John Henry