The Far Post: Well that escalated quickly
Just what in the hell has gotten into Tottenham? They don't win matches like this. Not against teams like Manchester City. Not after going 1-0 down. They're meant to roll over, take a three goal beating and move on to beating mid-table sides 1-0. Where do they get off playing like that? This isn't the 90's. You can't do that to Manchester City and not expect some comeuppance. City were out-hustled, out-muscled and outclassed, albeit with the help of some generous officiating. Hell, Spurs even looked quite good. I'm going to have to reassess everything I thought I knew about football.
WIN the Ultimate Fan Trip to watch Liverpool play Man United LIVE at Anfield!


Saturday 3rd
October
Crystal Palace 15/20 | Draw 5/2 | West Brom 38/10
We kick things off this week with Crystal Palace, who look every bit a top-half side. They're capable of pushing on toward Europe, although the likes of Swansea and Everton should provide stern competition. If they have views toward reaching the next level, they must be winning home matches against sides like West Brom. The Baggies gave Everton a scare on Monday Night, but their usually dependable defence went missing as they threw away a 2-goal lead. Tony Pulis would've been livid and probably smashed Saido Berahino's cellphone in a fit of rage. I enjoyed every minute of it. Don't expect this match to be as entertaining.
The Baggies are kings of the 1-0 away win, which is available at 19/2.
Aston Villa 27/20 | Draw 21/10 | Stoke 2/1
Only Aston Villa could go to Anfield and not get a result. They've now failed to win since the opening day of the season and Tim Sherwood is looking less Brendan Rodgers 13/14 and more Rodgers 14/15. That doesn't bode well for the visit of Stoke, a side that finally broke their duck over the weekend. Both of these sides find themselves in the midst of a footballing revolution. Unfortunately, their revolutionaries are more Julias Malema than Steve Biko. Mark Hughes is another manager who is a cut below the rest. His need to be liked has manifested itself in an attractive brand of football that has little or no end product. Here's the thing – people like winners, Mark. Neither side is good enough to secure three points here.
Back the draw and move along.
Bournemouth 1/1 | Draw 24/10 | Watford 26/10
Bournemouth manager Eddie Howe must've done something terrible in his previous life. Luck really hasn't gone their way so far this season. Dodgy offside calls, dodgy red cards and dodgy knees – it's the story of their season. Having already lost star signing Tyrone Mings to a knee injury, they've now also lost Max Gradel and Callum Wilson to the same injury. On Saturday they host Watford at Dean Court. The Hornets are a useful side, nothing more. Troy Deeney and Odion Ighalo have the makings of a good strike partnership, but they are woefully under-supplied by their midfield. There won't be many goals here, but I expect the injuries to tell.
Watford could well sneak a vital victory at 26/10.
Manchester City 1/4 | Draw 5/1 | Newcastle 9/1
After reeling off five successive victories at the start of the season, Manchester City have now lost their last two league fixtures. There won't be a third. Not against Newcastle. The Magpies were able to rattle the champions with an inspired showing in front of their vociferous home support, but they wont match that away from home. They'll be back to mailing it in, more De Niro circa-2000s, less De Niro circa-1970s. As for City, you have to believe they're better than they're letting on. With Vincent Kompany and Joe Hart back in the side, they'll surely stop shipping soft goals. I've seen enough to believe Kevin de Bruyne will be a star and it wouldn't shock me to see him on the scoresheet.
They'll win this comfortably, although that statement comes with an element of deja vu about it.
Norwich 5/4 | Draw 23/10 | Leicester 2/1
Oh Leicester City, how I love you so. The Foxes may have gone down 5-2 to Arsenal in the end, but what a goddamn ride. It was a match that featured breathtaking passing movements, break neck counter attacks and a hat-trick from a man who hadn't managed a goal this season. More on that later, but for now let's revel in the gift that is Leicester City. Their unbeaten run may be gone, but it went with a flourish. Two more goals from the ever-present Jamie Vardy meant Arsenal never had things all their own way even with the quality in their stocks. This weekend the Foxes face a trip to Carrow Road, where they'll look to feast on the Canaries. It should be another goal-laden affair.
Both Teams to Score looks the bet, but I'll be going with a Leicester win at 2/1.
Sunderland 2/1 | Draw 9/4 | West Ham 27/20
It's around this time the Premier League table actually starts to tell a story. However, there are certain things we already knew. We didn't need six weeks to figure out Sunderland are complete rubbish. They'll still find a way to stay up, though, they always do. West Ham will make the long journey north this weekend. The Hammers have already dispatched Arsenal, Liverpool and Man City on the road this season. They will do the same to Dick Advocaat's Sunderland. No in-depth analysis required. Some results you just know.
Get all over the Hammers at 27/20 and throw them into your multiples.
Chelsea 7/10 | Draw 11/4 | Southampton 38/10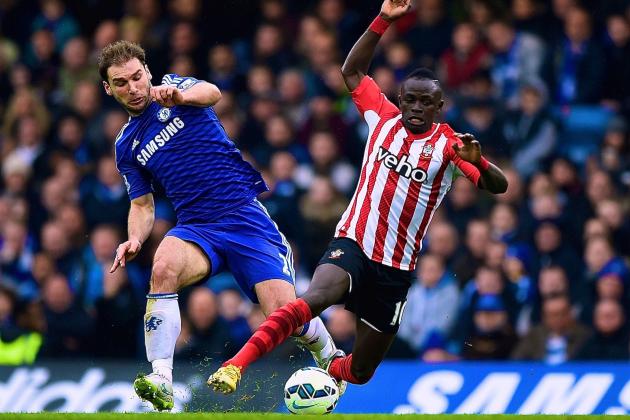 Will Chelsea ever come good? Perhaps too much was made with victories over Maccabi Tel Aviv, Walsall and a nine-man Arsenal. Probably. I guess I underestimated just how bad they are at present. Mourinho gave his side a minus-one out of 10 for their first-half performance against Newcastle. Finally, something we agree on. They were truly awful. Last season they possessed the league's best defence. This season, only one team has failed to score against them. Shame on you, Arsenal. Southampton are getting better with each passing week and don't have European commitments to worry about. There will be goals. There may be blood. What there won't be is a Chelsea win.
Back Saints on the Double Chance at even money.
Sunday 4th
October
Everton 31/20 | Draw 9/4 | Liverpool 7/4
Daniel Sturridge has returned just in time to save the day and Brendan Rodgers' Liverpool career. If his legs weren't made of linguine, Liverpool might be top of the log. But they are, and they're not. They're a point behind their city-rivals Everton heading into this weekend's Merseyside derby. Surprisingly, they're only five points off top spot. A win at Goodison will surely see Rodgers return to his cocksure self. However, there is little to suggest the Reds will come out on top on Sunday. Both meetings last season ended in a draw, while five of the last six have ended all-square. History like that cannot be ignored.
I'm backing a scoring draw at 3/1.
Arsenal 19/20 | Draw 5/2 | Manchester United 27/10
What with Wayne Rooney and Alexis Sanchez, it was quite the weekend for the ending of goal droughts. Of course Sanchez did it far more convincingly with a superbly taken hat-trick. A sign of things to come? Arsenal supporters will certainly hope so. They've been a bit goal-shy this season, especially on their home patch. Last season's meeting was one of the most infuriating of recent memory. They battered away for most of the 90 minutes, only to be done by a Kieran Gibbs own-goal and a Rooney breakaway strike. Both teams managed to get on the scoresheet in the three meetings last season, including an FA Cup tie. There's enough about these two to suggest this fixture will follow suit.
Both Teams to Score at 7/10 seems the way to go.
Swansea 31/20 | Draw 9/4 | Tottenham 16/10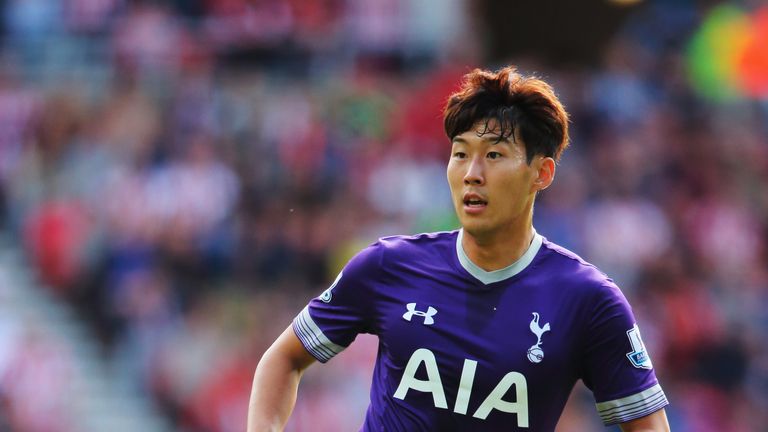 We finish where we started, with Tottenham Hotspurs. On paper this side is a bunch of no hopers. Yes, they're young and energetic, but they're sorely lacking any real class. Christian Eriksen has helped in that regard, while Erik Lamela is finally sparking into life as a Premier League player. While Spurs seem to be on the rise, Swansea are headed the other way. Soundly beaten by Southampton last time out, the Swans have dropped into the bottom-half of the table. Spurs have won each of their last six meetings with the Welsh outfit. Quite staggering numbers really given how evenly matched the sides are.
You can get them to triumph again at 16/10 – surely great value given that record.
The league has sparked into life, with nine of the 10 fixtures seeing over 2.5 goals this past weekend. Long may it continue. In honour of that I've put together a massive matchbet multi for the weekend.
Written by Commodore Vegas
Follow him on Twitter here!
EPL Picks
Crystal Palace 0-1

(CORRECT SCORE)

19/2 Aston Villa

DRAW

21/10 Watford

WIN

26/10 Man City

WIN

1/4 Leicester

WIN

2/1 West Ham

WIN

27/20 Southampton

WIN/DRAW

1/1 Everton

DRAW + BTTS

3/1 Arsenal

BTTS

7/10 Tottenham

WIN

16/10