The transfer window is well and truly open and teams are looking to strengthen their squads for the new season. If you're looking for the latest news and rumours, then stay on this page as we'll be updating you with all the biggest transfer news as it happens.
---
15:48
THAT'S ALL FOLKS
That's all we have for you today. Join us on Monday as we'll keep you up to date with all the latest transfer news, rumours and gossip.
---
15:43
DIABY HAVING WBA MEDICAL
Former Arsenal midfielder Abou Diaby is currently having a medical at West Bromwich Albion, and the type of deal the Frenchman will receive will depend on those results.
Diaby, who has had an injury-ravaged career, playing just 22 games in the last four years at Arsenal.
---
15:20
SZCZESNY OFF TO ROMA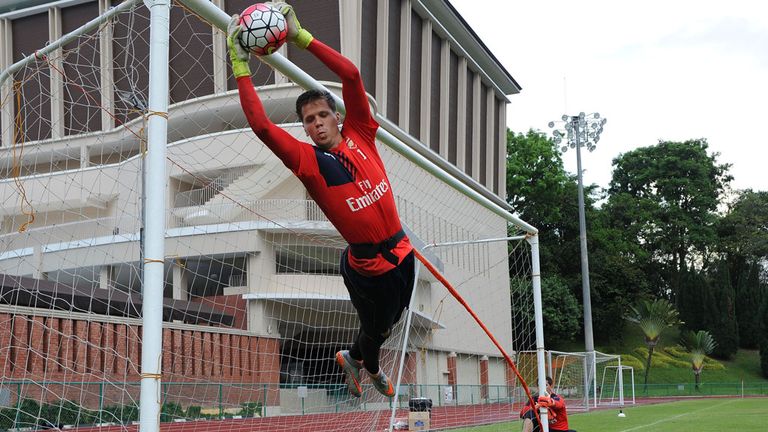 Arsene Wenger says Wojciech Szczesny's long-term future is at Arsenal despite his proposed loan move to Roma.
Szczesny lost his place to David Ospina in the second half of last season, and Petr Cech has since arrived as the new No 1, pushing him further still from the first team.
A deal to send the Poland international to Serie A for the year is "pretty much done", according to Wenger, but he also said: "(Szczesny) will have a future here because I rate him highly. He already has huge experience."
---
14:58
BARTRA STAYING PUT
Barcelona defender Marc Bartra says he isn't listening to any offers from other clubs.
The 24-year-old found himself behind Javier Mascherano and Gerard Pique in the pecking order last season and with Thomas Vermaelen back to full fitness, he could well find his opportunities limited.
Liverpool have been linked with the defender, as have Napoli, but a switch now appears unlikely.
"I'm not listening to offers", the defender was quoted as saying by Catalan daily Sport.
"My head is focused 100 per cent on Barcelona. My challenge is to beat the 21 games I started last season."
---
14:40
WENGER ON TRANSFERS
"We are in a situation where we are working hard where if an opportunity comes up we can
do something but we are not in the need. We are in a strong position with a strong squad I am happy with.
"We have built up something special last season, that is a good team dynamic and confidence level. We want to work on that and not expect too much from outside now. It is inside our squad that our performance has to be sufficient."
And on Deadline day activity: "I cannot guarantee you that and I cannot rule it out."
---
14:06
IBRA TO UNITED?
Zlatan Ibrahimovic has admitted he is open to working with Manchester United boss Louis
van Gaal.
The enigmatic Swede has emerged as a surprise target for United, with Van Gaal reportedly on the lookout for a new striker.
Ibrahimovic admits there are still issues between the two, but that it wouldn't put him off a reunion.
Asked about their relationship, the Swedish international said: "No, that's not good.
"He was a director in Ajax, and the way he is working is not the way I work."
But he added in an interview with Sports Illustrated: "At the end, I think he is professional and I am professional.
"Whoever I work with, I never had this kind of problems, because at the end I need to do my job, he needs to do his job.
"And I think a lot of fights would happen, but that's something I like."
---
13:06
BABA RAHMAN SET FOR CHELSEA MOVE
Abdul Baba Rahman will reportedly complete a transfer to Chelsea early next week.
Writing on his website, journalist Gianluca di Marzio suggests Blues boss Jose Mourinho will meet with chiefs of the Ghana international's club, Augsburg, to tie up the formalities on Monday.
With Filipe Luis close on a return to former club Atletico Madrid, the Chelsea manager has acted swiftly to find a replacement left-back, with 21-year-old Rahman set to pen a five-year contract worth an estimated £27,000-a-week.
---
12:24
MIKEL GOING NOWHERE
Chelsea midfielder John Obi Mikel says he has no intention of leaving Stamford Bridge.
The 28-year-old Nigerian, the Blues' second-longest serving player behind captain John Terry, is currently in the United States preparing for his 10th season with Jose Mourinho's side.
"I want to stay and the manager wants me to stay," he told the club website. "I've got two years here and I'm happy.
"I like to be somewhere where I have developed friends and family. It's like my family here and every day I come to work it is like coming in to see my family."
---
11:40
JOVETIC'S TWO-YEAR LOAN
Stevan Jovetic's move from Manchester City to Inter Milan will be a two-year loan deal.
This will mean forward Jovetic will have 12 months left on his contract when he returns to the Etihad, with Inter having the optin to buy after the two years at a knock-down price.
---
11:02
VILLA'S AYEW BID
Aston Villa have had a £12million bid accepted by Lorient for striker Jordan Ayew.
The Ghanaian, 23, scored 13 goals in 28 appearances for the French side last season.
Jordan is expected to arrive in Birmingham in the next 24 hours for further talks and a medical.
The former Marseille striker will be a direct replacement for Christian Benteke who moved to Liverpool for £32.5m earlier this week.
---
10:25
BARTOMEU ON PEDRO
Barcelona president Josep Maria Bartomeu says they have not received any bids for
Spanish forward Pedro Rodriguez.
The winger, three-times a Champions League winner, has been linked with a move away this summer, with Manchester United and Chelsea both keen.
Pedro only signed a four-year deal with the Catalan giants a couple of months ago, but is behind the club's much-vaunted front trio - Lionel Messi, Neymar and Luis Suarez - in the Camp Nou pecking order.
And with his buy-out clause having been dropped from £105million to £22million since he signed his new deal, the 27-year-old is more accessible than ever before for interested parties.
However, Barca are remaining calm over the Spanish international, with no offers having been forthcoming, according to their newly-elected president.
"We have not received any offers for any player," declared Bartomeu.
"I refer back to what head coach Luis Enrique said: If someone wants to sign our players then the release clause must be met.
"So far, no one has made an offer, so we are calm."
---
09:56
DE BRUYNE CRITICISED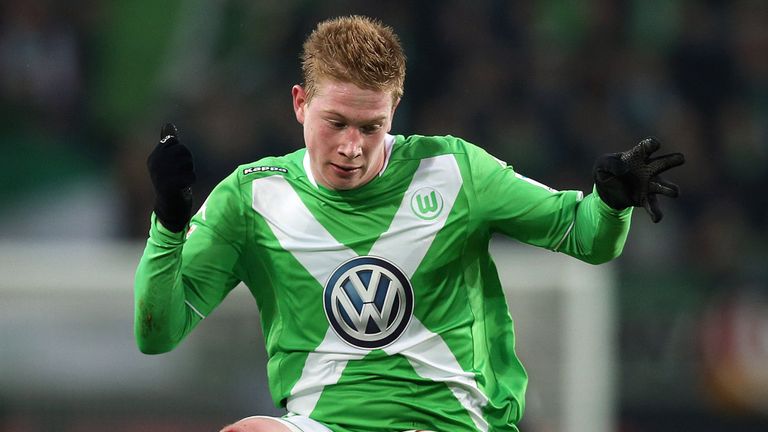 Jose Mourinho says Kevin De Bruyne left Chelsea because "it was not in his personality" to
fight for a place.
The Belgium forward was on Chelsea's books for two years, but 18 months of that time was spent on loan and he left for Wolfsburg in January 2014 having started just twice in the Premier League.
"I'm happy for him because he's a good kid," Mourinho said. "I wanted to keep him, but he couldn't handle fighting for his place in such a competitive squad."
---
09:18
CHELSEA SIGN DANILO PANTIC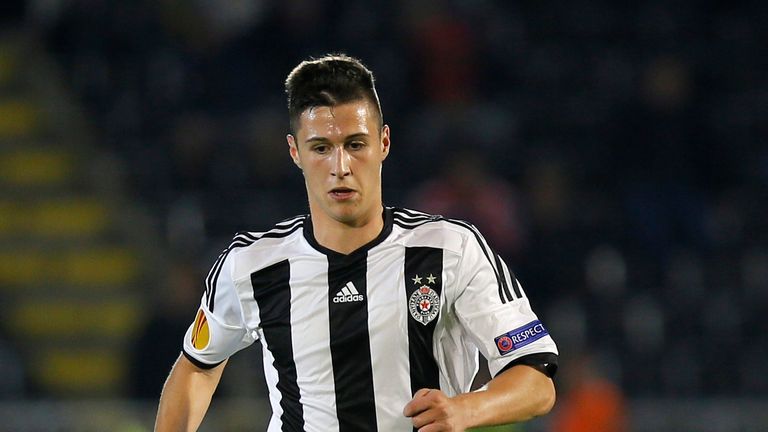 Chelsea have announced the signing of teenager Danilo Pantic from Partizan Belgrade.
The 18-year-old has represented Serbia at youth level and helped his country reach the semi-finals of last summer's European Under-19 Championship.
A central or left midfielder, Pantic played for Partizan in last season's Europa League, and is set to immediately join Dutch side Vitesse Arnhem on loan for the forthcoming campaign.
Pantic becomes the fourth Chelsea player to link up with Vitesse ahead of the 2015/16 season.
English duo Lewis Baker and Izzy Brown, as well as Brazilian Nathan, have already made the temporary switch to the Eredivisie.
---
09:07
REDS BACK IN FOR BARCA STAR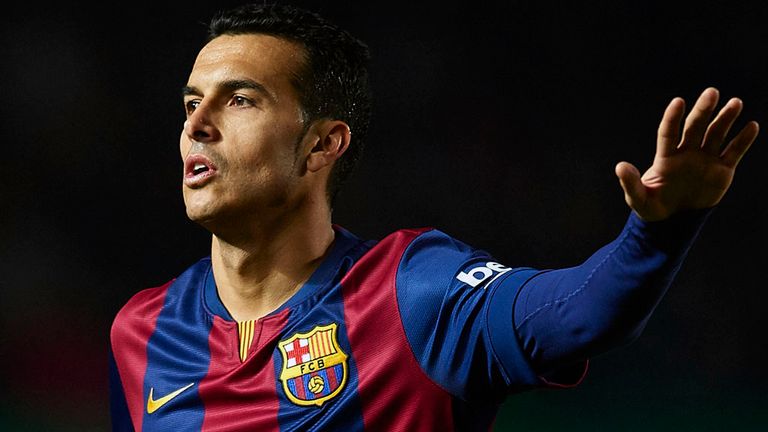 Liverpool have re-joined the race for in-demand Barcelona forward Pedro, according to reports in Mundo Deportivo.
The Reds have previously been linked with the Spain international, who is also understood to be interesting rivals Manchester United.
---
09:04
'SPURS WANT BERAHINO'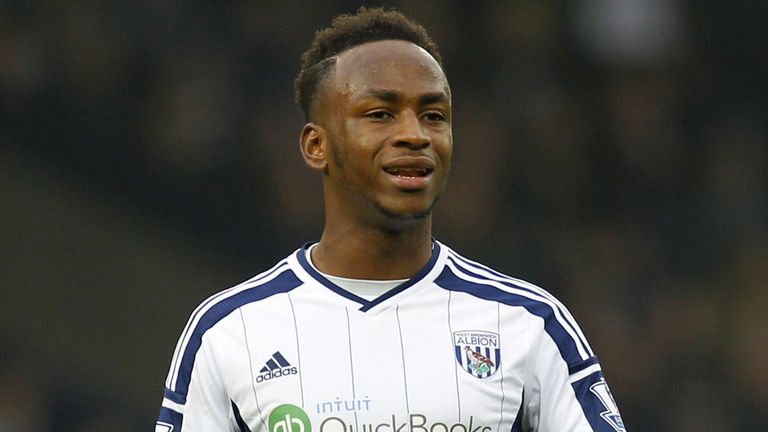 Tottenham want to unite Saido Berahino and Harry Kane, according to the Daily Mirror.
West Brom striker Berahino scored 20 goals in all competitions for the club last season, and is valued at around £15million.
---
09:01
'WENGER HAS THE CASH'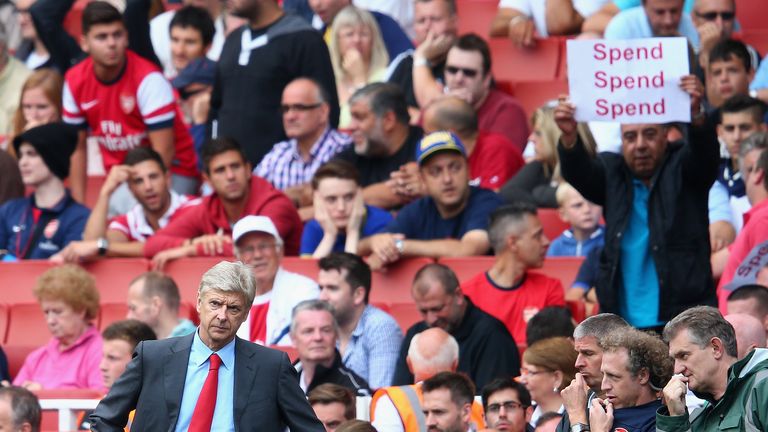 Arsene Wenger has the cash to buy anyone bar Lionel Messi and Cristiano Ronaldo and
has identified a striker, an Arsenal director claims.
Wenger has consistently said this summer he is only interested in bringing world-class players to the Emirates. But Arsenal director Lord Harris says a new striker has been lined up - and is keen to make the move.
"We get a list of the players that Wenger wants," he told the Daily Mail. "On the list is a centre forward, but I'm not going to tell you who he is.
"Money was tight when we moved to the Emirates but it's a lot freer now. In the accounts, there's over £200m in the bank."
---
Friday 24 July 2015
08:53
GOOD MORNING
We are ready to bring you all the latest news and gossip, so make sure you stick with us throught the day.
---
16:25
UNTIL TOMORROW
That's all we have for you today. Join us tomorrow as we'll keep you up to date with all the latest transfer news, rumours and gossip.
---
16:04
DROGBA DECISION EXPECTED
Chicago Fire expect an answer from Didier Drogba in the next 48 hours.
The ex-Chelsea striker has been linked with a move to the MLS, with Montreal Impact also keen.
And after his side's victory over Orlando, Fire boss Frank Yallop revealed a decision is expected.
"We're waiting on an answer, probably in the next 48 hours," Yallop said at Wednesday's post-match press conference.
"We're just waiting for a decision from their side on what way he wants to go. He has choices.
"We feel that we've put a pretty good pitch in. He's very happy with what we've done, but, again, it's up the person himself to choose, and we'll see."
---
15:18
BARCA SQUAD COMPLETE?
Barcelona president Josep Maria Bartomeu has hinted that there may not be any more
transfer activity at the club this summer.
The Catalans have already signed Arda Turan and Aleix Vidal and have been linked with a move for Paul Pogba.
However, Bartomeu is quoted as saying by the Barca website: "The team is ready. We have a complete and balanced squad and (head coach) Luis Enrique is happy with the players he has.
"We need all of the players because we are aiming to win every title this season. They're going to be required."
---
14:50
NO CITY MOVE FOR DE BRUYNE
Wolfsburg say they have not received an approach for Kevin De Bruyne, despite strong
reports linking the former Chelsea midfielder with Manchester City.
It has been claimed City have opened talks over a deal for the 24-year-old, with suggestions the club could be prepared to pay a British record £60m.
But the Bundesliga club, who have previously insisted the player is not for sale, claim there has not been contact.
"Nothing has arrived here. And neither Kevin nor his agent have told me they want to leave," sporting director Klaus Allofs told the German media.
---
13:53
MULLER NOT FOR SALE
Bayern Munich chairman Karl-Heinz Rummenigge has insisted Thomas Muller is not for sale.
"There are some players who just don't have any price tag," said Rumenigge responding to a report in German newspaper Bild that Manchester United have tabled a £70.5m bid for the World Cup winner.
"We would be out of our minds to sell Muller."
---
13:20
DZEKO MAY LEAVE
Another player expected to leave Manchester City is Edin Dzeko with Manuel Pellegrini
admitting he is unsure whether the Bosnian will remain at the club beyond the end of the summer.
The 29-year-old forward, who has been linked with a move to Roma, was an unused substitute in City's pre-season victory over Roma in the International Champions Cup on Tuesday.
"Edin didn't play the last game as it's not clear if he will continue here but he is still working here with the whole squad," Pellegrini said.
---
12:36
NERAZZURRI 'VERY CLOSE' TO JOVETIC
Sky Italia are reporting that a deal is "very close" to take the Manchester City forward
Stevan Jovetic to Inter Milan.
They're saying that initially it will be a loan deal, but the Serie A club will have the option to buy the player at the end of the season.
We're unclear at the moment whether this would be a one or two-year loan deal.
The Montenegro international has scored eight goals in 28 league games across two seasons at the Etihad.
---
11:59
UNITED'S BIGLIA BID REJECTED
Reports in Italy suggest Lazio rejected a £25m bid from Man United for Lucas Biglia.
The Argentine moved to the Serie A club in 2013 from Anderlecht and has continued to impress with the club.
And according to Corriere dello Sport, United were keen to lure him to Old Trafford.
Whether or not the bid was lodged before they signed Morgan Schneiderlin has not been confirmed.
---
11:01
ARSENAL TARGET SAMPER
Arsenal are reportedly considering a move for Barcelona youngster Sergi Samper.
The 20-year-old has an £8.4m release clause at the Nou Camp and his first-team chances appear bleak over the coming season.
Reports in Spain suggest Arsenal are interested, along with Porto and will look to trigger the clause in his contract.
With Mathieu Flamini set to depart, Arsene Wenger is likely to bring in a new holding midfielder.
---
09:55
BAYERN LAND VIDAL
Bayern Munich have signed Juventus midfielder Arturo Vidal.
"I can confirm that we have reached an agreement in principle between both parties and the player," the Bundesliga champions' chief executive Karl-Heinz Rummenigge said.
"It lacks only the medical examination and the signing of the contract. Should everything run smoothly, Arturo will start training with the club next week."
---
09:19
PEDRO 'MAY HAVE TO LEAVE'
Sergio Busquets admits that his friend Pedro could be forced to leave Barcelona in order
to
play first-team football, with Manchester United reportedly interested in his services.
"I think that as a team-mate and friend, I would like him to stay for a long time but I understand that he has doubts," he said.
"He wants to play but there is a lot of competition. In our team we have the best players and it's very difficult.
"I hope he stays but the decision is his."
---
09:17
CHELSEA'S LOAN RANGERS
Chelsea boss Jose Mourinho doesn't expect Victor Moses or Ruben Loftus-Cheek to leave
the club on loan.
Moses impressed spent last season with Stoke and has been linked with Tottenham, while Loftus-Cheek made his first-team breakthrough towards the end of the campaign.
But Mourinho said: "Victor has had an evolution in the last few years.
"He is fast, strong and aggressive but maybe he needs to learn how to play with us.
"I am happy with his work and the next match he will get another 45 minutes, then we will see what happens."
On Loftus Cheek, Mourinho added: "I'm not interested in letting him go out on loan.
"He needs to improve, improve a lot and the best way is working with us every day - even if he isn't playing.
"He is far from being in conditions to work with us for the start of the season."
---
09:11
RAMOS NOT JOINING UNITED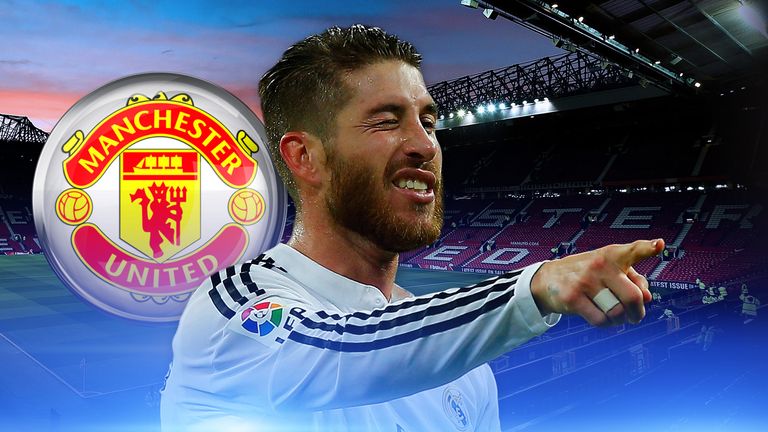 Rafa Benitez is "100 per cent sure" Sergio Ramos will not leave Real Madrid for Manchester
United this summer.
"I have a lot of respect for Louis van Gaal, but Sergio will be staying with us," the Spaniard said ahead of his side's Friday friendly against Manchester City in Australia.
"He is our player, our captain. I would like to see him at the beginning of the season, because he's a key player for us."
---
09:05
REUS NEXT ON RODGERS' SHOPPING LIST?
Brendan Rogders has already secured the signings of Adam Bogdan, Nathaniel Clyne, Roberto Firmino, Joe Gomez, Danny Ings, James Milner and Christian Benteke this summer.
However, a move for Dortmund ace Reus could also be on the cards.
Liverpool's contacts with Reus are true. Still no bid. Reus apparently more keen of Real Madrid,but Liverpool been working intensely on that

— Tancredi Palmeri (@tancredipalmeri) July 22, 2015
According to Italian journalist Tancredi Palmeri, Liverpool have made contact with the Bundesliga giants, but no bid has been made.
If the Reds were able to secure a move for the Germany international, who has also been linked with Manchester United, Arsenal and Real Madrid, Liverpool would have to stump up a whopping £47.8million for his signature.
---
08:54
REDS GET THEIR MAN
We start off with the biggest news that happened last night.
Christian Benteke is officially a Liverpool player.
The 24-year-old becomes manager Brendan Rodgers' seventh signing of the summer and is Liverpool's second most expensive purchase ever, after they decided to meet his £32.5m
buy-out clause. The Reds say he has signed "a long-term contract".
Benteke, who scored 49 goals in 101 appearances during three seasons with Villa, will not link up with his new Liverpool team-mates on their Far East tour, but is expected to make his debut in the pre-season friendly against HJK Helsinki in Finland on August 1.
— Liverpool FC (@LFC) July 22, 2015
---
Thursday 23rd July 2015
08:47
GOOD MORNING!
Welcome to the Rumour Mill! We'll be here throughout the day with live updates to bring you all the latest transfer news and speculation. Stay tuned!
---
16:20
THAT'S ALL FOLKS
That's all we have for you today. Join us tomorrow as we'll keep you up to date with all the latest transfer news, rumours and gossip.
---
16:11
UNITED MAY STILL SIGN RAMOS
Manchester United boss Louis van Gaal could still make an attempt to lure Real Madrid defender Sergio Ramos to Old Trafford this summer.
"Maybe Mr Ramos is in the process... you never know," the Dutchman said on the club's pre-season tour of the US.
---
15:49
SALAH SNUBS NAPOLI
Chelsea winger Mohamed Salah is ready to snub a move to Napoli.
The Serie A side are battling Inter and Roma for his signature, but his agent has ruled out a switch to Naples.
Ramy Abbas told Tuttomercatoweb.com: "Napoli? Salah does not want to go there."
The Egyptian ace has already rejected Fiorentina, despite a successful loan spell.
---
14:08
CHELSEA CONFIDENT OF SIGNING STONES
Chelsea are confident of capturing 21-year-old centre-half John Stones before the start of
the season even though they have yet to agree a fee with Everton.
They have had a £20million offer rejected and are set to return with one of £26m although that is likely to be turned down.
Despite hitting out at Chelsea in public and accusing them of unsettling Stones, it is believed Everton will accept £30m.
---
13:50
PEDRO LATEST
According to AS, Manchester United are still very much in the mix for Pedro Rodriguez.
The Barcelona winger's future remains up in the air and he's been linked both with United and Chelsea, for a fee in the region of £22million.
Now the Spanish outlet reports that they've set aside a total €30million for him this summer - £21million (just get the extra million lads!)
Anyway, Barca boss Luis Enrique declared last night: "I've said that if Pedro goes it will be when someone has paid his clause. If that doesn't happen, it will be difficult.
"I have spoken with Pedro. I told him what I think and he told me what he thinks. When the player makes a decision something will happen. The decision belongs to Pedro."
---
13:13
MANCHESTER UNITED CLOSE GOALKEEPER DEAL
La Gazzetta report that Manchester United have completed a deal for Argentine international keeper Sergio Romero.

The stopper is available on a free transfer from Sampdoria and is said to have agreed a three-year deal with United, as they eye someone to rival David de Gea.

The likes of Roma and Inter had also been linked recently, but an agreement with United was reportedly reached this morning.
---
12:58
CHELSEA NOT IN FOR WITSEL
Chelsea boss Jose Mourinho has rejected reports linking him with a move for Axel Witsel.
The Belgian international has been on Chelsea's radar for a while and the Zenit midfielder is keen on a new challenge.
A move to AC MIlan has been mooted but is very much off again, on again, off again.
But Mourinho says he simply doesn't have space to take the former Benfica man.
"At this moment we have Matic, Ramires, Cesc, Mikel, Loftus-Cheek and Oscar. Six midfield players. I have no extra space."
---
12:20
BENTEKE UPDATE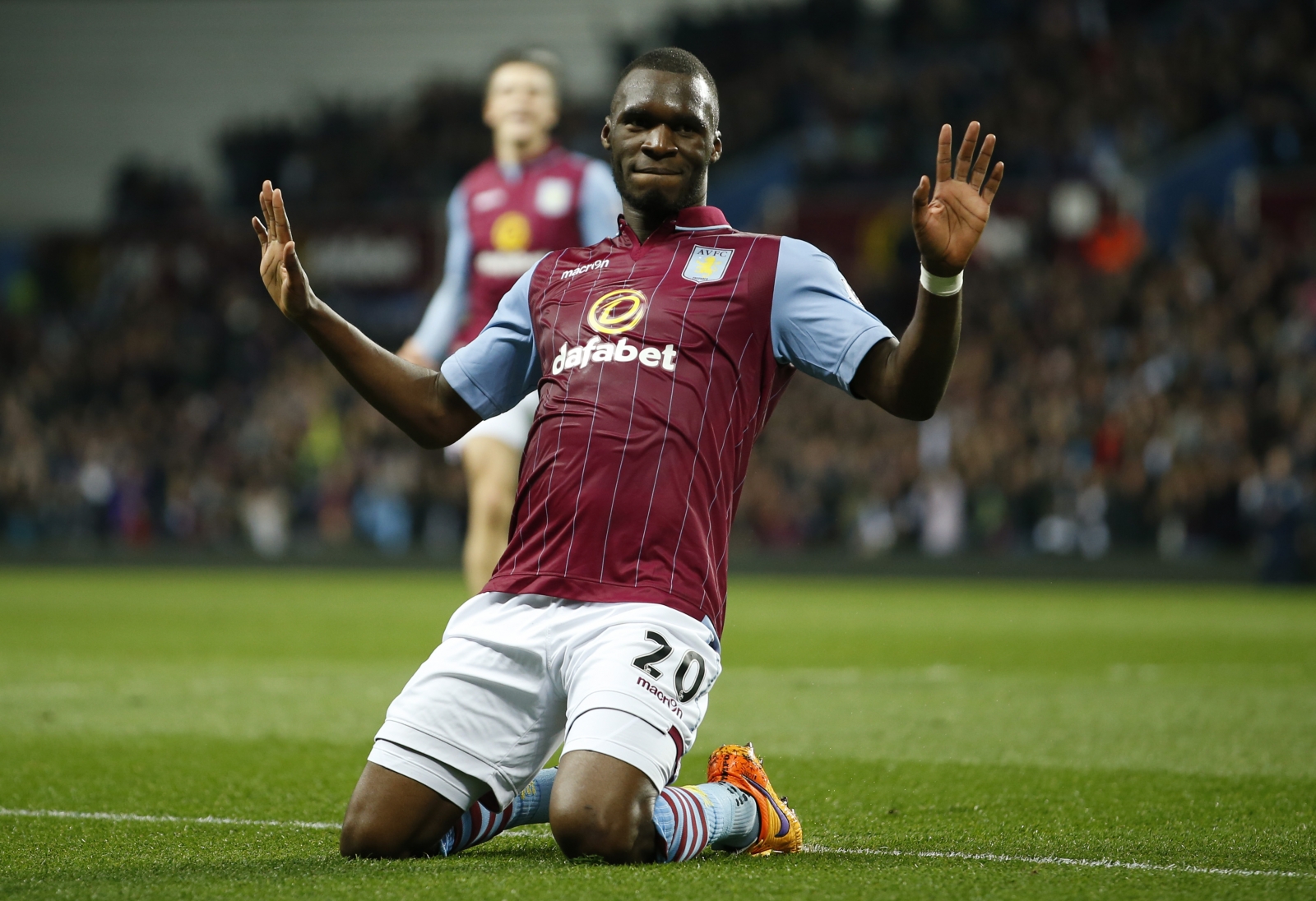 Christian Benteke is a step closer to sealing his £32.5million move from Aston Villa to
Liverpool after completing his medical in London.
Benteke is now heading to Liverpool to complete the formalities of his transfer.
Liverpool hope to confirm finally that Benteke has completed his move later today.
The Reds had hoped to be in a position to announce the deal yesterday, but the medical has taken longer than anticipated to complete because they had to fly club doctor Andy Massey back from the club's tour of Australia and the Far East.
The deal has also been held up by the logistical challenge of Massey and Benteke getting around London to conduct the various scans and tests.
Benteke, 24, was due to begin training at Melwood today, but that is not likely to happen now until tomorrow.
---
11:29
CHELSEA'S CHASE FOR JOHN STONES
Jose Mourinho believes Chelsea could be forced to smash the British transfer record for a
defender to prise John Stones away from Everton.
The bidding is expected to reach a staggering £34million for the 21-year-old centre-back but Mourinho said: "That is the market.
"You only pay it if you want. If you don't want to pay it, don't pay. It's as simple as that.
"The market has no rules or limits from season to season."
---
11:19
UNITED'S MYSTERY STRIKER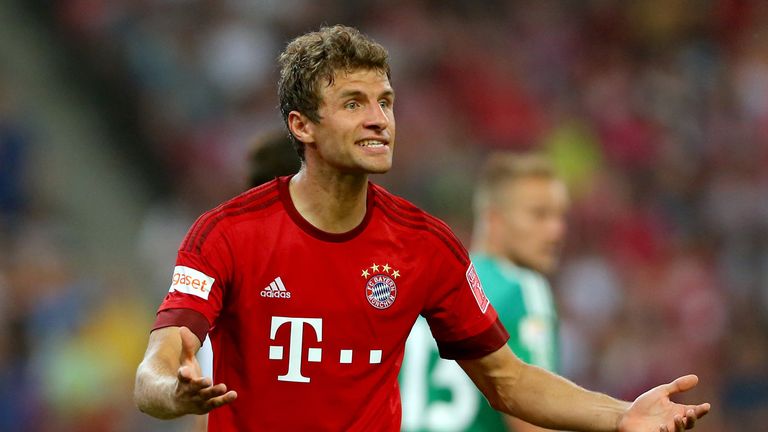 The "secret striker" Manchester United coach Louis van Gaal is after is Bayern Munich forward Thomas Muller, claim Bild.
And the German sports daily say the Red Devils are preparing a £70m offer for the player.
---
11:15
JUVENTUS OPEN TALKS WITH JULIAN DRAXLER
Schalke have given Juventus permission to negotiate terms with German international
starlet and long-time Arsenal target Julian Draxler.
The two clubs are yet to agree a fee, but Juve sporting director Fabio Paratici has been in Germany, meeting Draxler's agent.
And Schalke's general manager Horst Heldt has confirmed that they have agreed to allow the player's representatives to negotiate a potential deal - although the two club's have NOT agreed a fee.
"Juventus made a written request to be allowed to negotiate with Julian's agent, and we have agreed to it,"
"We have not yet received an actual offer from Turin, though."
Juve are eyeing a replacement for Bayern Munich-bound Arturo Vidal, with coach Max Allegri wanting a recognised No.10 to fit his 4-3-1-2 formation - having used Vidal in that role at the back end of last season.
Real Madrid wouldn't countenance the sale of Isco, while Bayern aren't overly keen on parting with World Cup winner Mario Gotze.
Draxler has a €45million buyout in his contract at the Arena Auf Schalke, but that fee expired on July 1.
---
10:21
LATEST ON DI MARIA
Angel di Maria's move to Paris Saint-Germain edged closer when officials of the French club
flew to London for talks with Manchester United.
PSG assistant sporting director Olivier Legant was in London on Monday for negotiations with United's executive vice-chairman Ed Woodward, who arrived back from the club's tour of America at the weekend.
The meeting ended without an agreement, and the two clubs at odds over the Argentinian winger's valuation.
But, further encouraged by United's refusal to rule out a sale, PSG's confidence that they will eventually get their man is growing.
United broke the British transfer record to sign Di Maria, 27, for £59.7million from Real Madrid last summer.
French champions PSG believe Di Maria's valuation has dropped significantly in the past 12 months and have indicated they are prepared to pay £40m.
Talks are continuing between the clubs over a deal that could end Di Maria's time in England after just one season.
---
09:43
SZCZESNY HEADING TO OFF TO ROME?
Italian giants Roma are in negotiations with Arsenal over a season-long loan deal for
Wojciech Szczesny.
Szczesny has turned down several approaches to try and fight for his place at Arsenal even after the arrival of Petr Cech as the club's new No.1.
But Arsenal keeper Szczesny has decided since the club's Asia tour to go out on loan because he knows his chances will be limited.
Colombian keeper David Ospina is now likely to stay as Arsenal's No2 while Szczesny looks set to move to Rome.
Szczesny does not want to leave Arsenal permanently even after losing his place after being caught smoking in the showers after a defeat at Southampton on January 1.
But a loan switch now gives him the chance to regain form and confidence. Roma have been looking for a keeper after missing out on Asmir Begovic.
---
09:32
JOSE TARGETS NEW LEFT BACK
Jose Mourinho says he needs another signing at the back to fill out the balance in his
Chelsea team following the news Filipe Luis is set to re-join Atletico Madrid.
Luis is expected to complete his move from Chelsea back to Atletico Madrid next week
The Brazil international is no longer at the Premier League champions' training base in Montreal.
According to various reports, Chelsea are now set to conclude the signing of Baba Rahman from Augsburg.
It's thought Chelsea will pay £14million for the Ghana international, who is only 21 but is expected to fight tooth and nail for a starting spot in Jose Mourinho's side.
---
09:22
CAMBIASSO TO LEAVE LEICESTER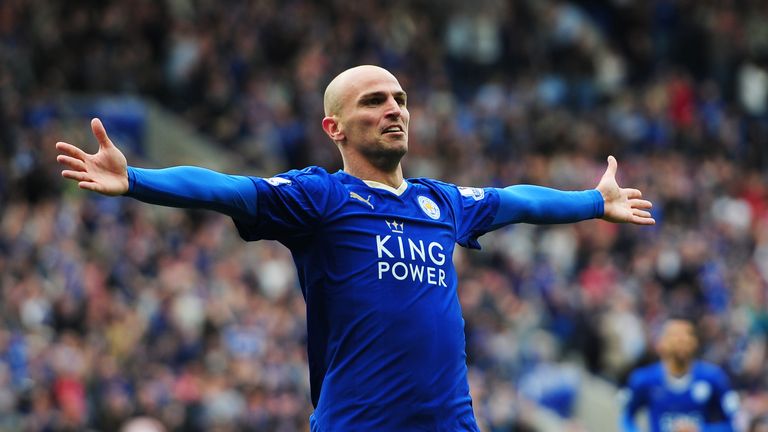 So, Esteban Cambiasso will be saying goodbye to Leicester this summer. The veteran
midfielder took to Facebook to announce his farewell.
"I would like to announce that I have decided not to renew my contract with Leicester City.
"I have taken this decision only 24 hours after receiving the proposal from Leicester because I want to give the club as much time as possible to find an alternative.
"I would like to thanks all the fans who last season made me feel proud to be part of a club with an unforgettable spirit and energy."
---
09:18
BAMFORD JOINS PALACE
So, Crystal Palace have added to their ranks with Chelsea front man Patrick Bamford, who has also signed a three-year deal at Stamford Bridge ahead of moving to Palace on loan.
The 21-year-old scored 19 goals for Middlesbrough last season and now joins Alan Pardew's men for the 2015/16 campaign.
— Crystal Palace FC (@CPFC) July 21, 2015
---
09:11

BENTEKE JOINING REDS TODAY
Christian Benteke will complete his move to Liverpool from Aston Villa today.
Benteke underwent his medical on Tuesday ahead of an announcement on the completion of the £32.5m transfer.
The Belgium striker, who will become the Reds' second-most expensive signing, will train at Melwood with a handful of his new team-mates.
Benteke, 24, will be joined by £29million fellow new boy Roberto Firmino and his Brazilian compatriot Coutinho, who are due to report today following their summer breaks.
Unwanted strikers Mario Balotelli and Fabio Borini are also expected back at Melwood and Benteke's arrival has pushed them closer to the Anfield exit.
West Brom are due to hold talks with Rickie Lambert's representatives in the next 24 hours.
Albion boss Tony Pulis is expected to step up his bid to sign the Liverpool striker after returning from the club's recent pre-season tour of the US.
Lambert has one year remaining on his current contract but has fallen down the pecking order since joining from Southampton last summer.
---
Wednesday 22 July 2015
09:05
HELLO AGAIN!
We are ready to bring you all the latest news and gossip, so make sure you stick with us throught the day.
---
16:25
THAT'S YOUR LOT
That's all we have for you today. We'll be at it again tomorrow to bring you all the latest transfer news and speculation. See you then.
---
16:22
LAHM COMMITS FUTURE TO BAYERN
Philipp Lahm insists there is no chance of him following Bastian Schweinsteiger out
of
the
door at Bayern Munich.
Schweinsteiger ended a trophy-laden 11-year spell in Bavaria to join Manchester United last week, and team-mate Thomas Muller has since been linked with a move to Old Trafford.
But Lahm has revealed he is looking forward to finishing off the remainder of his career at the Allianz Arena.
"That's not going to happen with me," he said.
"I'm pleased that I've been able to spend practically all my career at home. It's great to be at the same club for so long."
---
15:38
WOLFSBURG STAND FIRM ON DE BRUYNE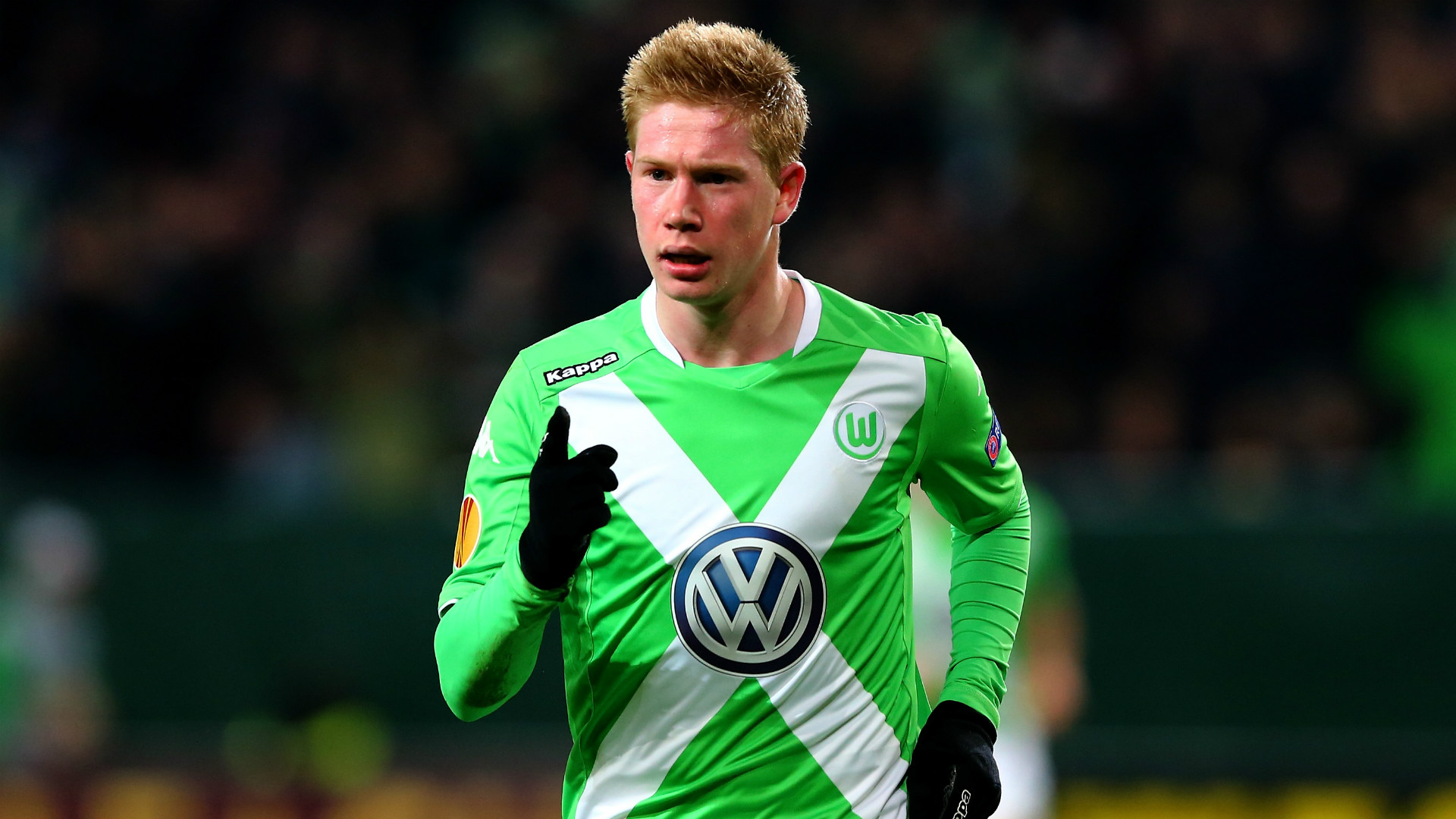 Wolfsburg have stood firm over Kevin de Bruyne's future, insisting they will not be selling
the Belgium international.
The 24-year-old has been linked with moves to Manchester City and Paris-Saint Germain this summer.
But Francisco Garcia, chief of the Wolfsburg supervisory board, insists they will not part with the former Chelsea midfielder.
"We don't want to sell anyone, including Kevin," Garcia told Kicker.
"Of course the player has to want to stay, but we're not worried about that at the moment."
---
14:59
LAHM: MULLER FUTURE UNSURE
Bayern Munich captain Philipp Lahm admits he cannot guarantee Thomas Muller will not
follow Bastian Schweinsteiger to Manchester United.
Reports in Germany suggest United are preparing a big-money move for the Germany international, something which Lahm could give no reassurances about.
"It's not my decision. Things can happen very quickly," Lahm said.
"I certainly can't provide any guarantee for Thomas Muller (staying)."
---
14:08
IS VALDES HEADING TO THE US?
Manchester United goalkeeper Victor Valdes could be on his way to the US, according to
Mundo Deportivo.
The Spanish publication reports that MLS side Seattle Sounders are keen to take the former Barcelona man.
Louis van Gaal revealed earlier this month that Valdes had no future at the club after he refused to play for the Under-21 side while building up fitness.
---
13:38
NEW SIGNING TRAINS
Atletico Madrid's latest signing Stefan Safic has taken part in his first training session under Diego Simeone.
The former Man City defender joined the club last night, and is already being put through his paces.
Atletico are due to announce their deal for Filipe Luis imminently.
— Atleti English (@atletienglish) July 21, 2015
---
12:59
ADEBAYOR TO VILLA
Aston Villa have got a fair bit of money floating around this summer and are yet to spend it.
But The Telegraph report that they are in the hunt for Tottenham's Emmanuel Adebayor.
The Togo international excelled under Tim Sherwood in north London and a reunion could be on the cards.
---
12:12
LVG: DARMIAN IS VALENCIA'S BACK-UP
Manchester United have spent £12.9m on a player who will deputise for Antonio Valencia at right-back.
Louis van Gaal signed Matteo Darmian from Torino earlier this month but said today the Italian will not automatically be given a place in the side.
He said: "We have brought Darmian for the second position behind Valencia and now already because of that injury [Paddy] McNair has to play there."
---
11:35
CHELSEA TO SIGN RAHMAN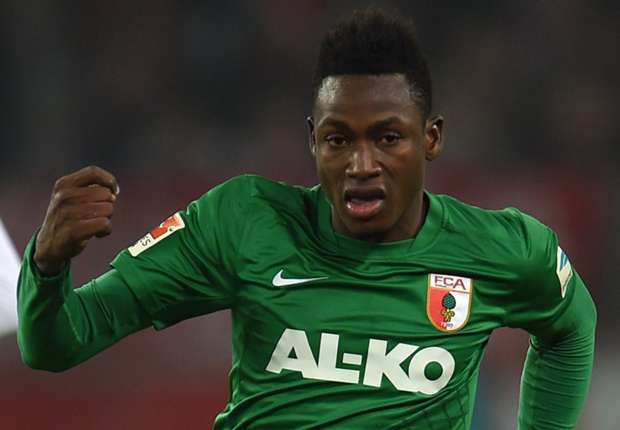 Chelsea are in pole position to sign the Ghana defender Baba Rahman from FC Augsburg,
with the German club expecting an opening bid of around £14m for the 21-year-old this week.
With Filipe Luís, the Brazil full-back, set to leave Stamford Bridge and return to Atlético Madrid for £15m after just one season in the Premier League, José Mourinho has moved quickly to replace him by following up earlier interest in Rahman.
Italian champions Juventus have also indicated that they are ready to make a bid along with Roma, although Rahman is understood to prefer a move to the Premier League.
Augsburg are holding out for a fee of €25m (£17.5m), although they are likely to accept slightly less for a player who joined them from Greuther Fürth only last summer.
---
11:11
FLAMINI CLOSE TO ARSENAL EXIT
Mathieu Flamini is closing in on a move to Galatasaray, according to reports in Turkey.
The Frenchman, who is currently in his second spell at Arsenal, was shunted down the Emirates pecking order by the emergence of Francis Coquelin last season.
He didn't start a Premier League game in 2015 and is set to move to Istanbul for around £2.8m later this week.
---
11:05
BREAKING NEWS
Newcastle United complete the signing of Aleksandar Mitrovic from Anderlecht.
The 20-year-old has signed a five-year deal at St James' Park, subject to a work permit being granted.
— Newcastle United FC (@NUFC) July 21, 2015
---
11:01
PALACE SEAL BAMFORD LOAN
Chelsea have agreed to loan Patrick Bamford to Premier League rivals Crystal Palace for
the entirety of next season, according to The Guardian.
Bamford impressed last year while out on loan to Middlesbrough, where he earned the Sky Bet Championship Player of the Year as his 19 goals in 44 appearances propelled Boro into the play-off final.
The 21-year-old reportedly had a medical at Selhurst Park on Monday before teaming up with Alan Pardew's side for pre-season preparations.
Bamford will follow former Newcastle United and Paris Saint-Germain midfielder Yohan Cabaye in joining the Eagles this summer, once his move has been finalised.
---
10:46
CHELSEA PLOT £26M STONES BID
Chelsea will press ahead with a fresh £26million bid for John Stones despite the row with
Everton which continued on Monday night.
The Champions, who have had a £20m offer rejected, dispute a claim that they were told categorically in a letter that Stones is not for sale.
While Chelsea chiefs admit to receiving a letter from Everton, they maintain that they were not warned that there was no price at which the Merseysiders would sell.
As a result Chelsea will test the resolve of the Toffees again this week and are confident that they will eventually get their man.
---
10:36
SUAREZ URGES PEDRO TO STAY
Barcelona striker Luis Suarez has urged unsettled team-mate Pedro to stay at the club.
Pedro, who signed a new contract at Barca in June, has been linked heavily with a move away from the Camp Nou in recent months, with Manchester United touted as a possible destination.
The Spaniard's reduced role in the Barca first team came as a result of the club's decision to sign Suarez last summer, but despite that, the former Liverpool hitman wants his colleague to stay put in Catalunya.
"Pedro's thing is an individual decision," Suarez told Marca. "He's had many years at the club, he has won many titles and his decision will be respected.
"But as a team-mate, obviously, I want Pedro to stay because of the importance that he has on a group level."
---
09:35
VAN GAAL CHASING MYSTERY STRIKER
Louis van Gaal has revealed Manchester United are on the verge of signing a new striker.
The Dutchman, though, refused to confirm the identity of the mystery man despite hinting at the "surprise" signing after United's pre-season victory over Club America last weekend.
"He is in the process," Van Gaal said. "It's not the striker that the media has written about.
"You have to wait and see. The transfer period is open until August 31. You have to wait."
---
09:30
VAN GAAL ON RAMOS MOVE
Manchester United manager Louis van Gaal has refused to rule out the signing of Real
Madrid defender Sergio Ramos.
United had bid £28.6million for Ramos in June, and that the Spain international had instructed Madrid to negotiate a move to Old Trafford.
Ramos has since teamed up with Madrid on their pre-season tour of Australia, and Van Gaal refused to be drawn on whether he was still pursuing the 29-year-old.
"I cannot talk about these rumours," he said. "I have said already it's a process and maybe Mr Ramos is in the process - you never know."
---
08:39
LUIS SET FOR ATLETICO RETURN
Chelsea have agreed to sell defender Filipe Luis back to Atletico Madrid.
The left back arrived at Stamford Bridge one year ago from Atletico for £15.8million and is returning to the Spanish capital for around £800,000 less.
Luis made 26 appearances for Chelsea and scored his only goal for the club in a 3-1 League Cup victory at Derby in December.
---
Tuesday 21 July 2015
08:31
GOOD MORNING
Welcome to the Rumour Mill. We'll be bringing you all the very best news and transfer gossip throughout the day so make sure you keep this page open and get your news as it happens.
---
17:02
THAT'S A WRAP
That's all we have for you today. Join us tomorrow as we'll keep you up to date with all the latest transfer news, rumours and gossip.
---
16:59
VIDAL CLOSE TO JUVE EXIT
Juventus CEO Giuseppe Marotta has revealed Arturo Vidal wants to leave the club, amid strong interest from Bayern Munich.
Vidal has been linked with a host of European clubs this summer, and it looks almost certain he will be on his way out of Turin.
Marotta: "@kingarturo23 has expressed his desire to embark on a different experience, as did Ogbonna, Tevez and Pirlo."

— JuventusFC (@juventusfcen) July 20, 2015
---
15:17
REMY: I WANT TO STAY
Chelsea striker Loic Remy has said he has no intention of leaving the club this summer.
The French international is set to fall down pecking order at Stamford Bridge following the arrival of Radamel Falcao, but insists he wants to stay.
"I am flattered by other teams wanting me, but I have never wanted to leave this club because I feel really good here," he said.
"Of course I want to play more but I am sure I can do that here. That's my target. I will just try to make it happen, by working hard and showing the manager he can count on me. My mind is here and I don't want to leave.
"I know there are a lot of games and I will have my chance. I have to be ready at a good time and not be injured. I was happy with what I did last season, but I want to do more. I want to play and score more. My focus is the same."
---
13:45
UNITED CONTENT WITH STRIKEFORCE
Manchester United are happy to rely on Wayne Rooney to lead the line in the event they do
not sign another striker.
United's attacking options are thin on the ground after they decided against taking up the option of signing Radamel Falcao permanently following his Old Trafford loan spell last season, while Robin van Persie left to join Fenerbahce last week.
Van Gaal is thought to be relaxed about the striker situation and is expected to give Javier Hernandez a chance to get his Old Trafford career back on track if another centre forward is not signed.
---
13:19
SAVIC IN MADRID TO SEAL ATLETI DEAL
Former Manchester City defender Stevan Savic is on the verge of sealing a move to Atletico Madrid.
The centre-back is heading to the Calderon in a deal that will see midfielder Mario Suarez move to Fiorentina, where Savic has been playing since departing the Premier League.
The Montenegrin says he is looking forward to working with Diego Simeone in Spain.
"Simeone is the best coach in football," he said.
"I hope to talk with him soon to see what he expects of me."
— AS English (@English_AS) July 20, 2015
---
12:42
PSG CONFIDENT DI MARIA WILL MOVE
Paris Saint-Germain are convinced they are winning the fight to snatch Angel Di Maria from Manchester United, according to the Daily Mirror.
The Ligue 1 champions believe the 27-year-old, who joined United in a British-record transfer last summer, has already told the club he wants to leave Old Trafford.
---
11:43
UNITED KEEPING TABS ON ROMERO
Manchester United are continuing to track goalkeeper Sergio Romero as they weigh up a
move for the Argentinian.
Romero is on United's shortlist of keepers, along with Ajax's Jasper Cillessen, should David De Gea end up leaving for Real Madrid this summer.
United are adamant their keeper will not be allowed to join Real this summer unless Sergio Ramos comes the other way, even if that means losing De Gea for nothing next year.
Despite the uncertainty surrounding De Gea's future, United have a contingency plan in place for the goalkeeping positon should Real finally relent and allow Ramos to join them.
Cillessen is understood to have agreed to join United this summer or next, depending on what happens with De Gea, but United could also swoop for 28-year-old Romero.
---
10:55
ARSENAL WARNED OFF AUBAMEYANG
Borussia Dortmund have once again told Arsenal that striker Pierre-Emerick Aubameyang
is
not for sale.
The £30million-rated Gabon frontman, 26, scored 23 goals last season and Arsenal are understood to have expressed an interest.
But Dortmund insist they will fight to keep Aubameyang at the club. Sporting director Michael Zorc said: "We rely heavily on Aubameyang - that is no secret.
"I've heard a lot about this (a transfer to Arsenal) but I can say very clearly that it is blocked for him. He is simply not for sale."
---
10:23
SPURS IN FOR CHICHARITO?
Tottenham are considering a bid for Javier Hernandez, despite Louis van Gaal's insistence that the striker is part of his first team plans for next season, The Times claim.
With Roberto Soldado set to leave White Hart Lane this summer, Spurs boss Mauricio Pochettino is keen on signing a striker to ease the goalscoring burden on Harry Kane.
Hernandez, 27, scored nine goals during a loan spell at Real Madrid last term.
---
10:03
PEDRO TO UNITED?
Pedro Rodríguez doesn't look to have long left with the 'Azulgranas' and according to
Marca, Manchester United have come on the scene, and they intend to do all they can to sign the player from the Canaries.
Louis van Gaal has made his mind up and the English club will make an initial bid next week in the region of £18-20 million, around 25-29 million euros.
This sum should be looked on positively by the 'Azulgranas'. When Pedro renewed his contract at the end of last season, the player and club agreed that if an offer of over 25 million euros were to be made then the club would be prepared to negotiate his departure. And this is exactly what United intend to do next week. The signs are that the clubs will be able to come to an agreement.
Luis Enrique isn't keen on Pedro leaving, but everyone knows that he wants more playing time. He wants to be in Vicente del Bosque's squad for Euro 2016, and that means that he needs to play regularly.
He knows that's no longer possible with Barcelona. Leo Messi, Neymar and Luis Suarez are standing in his way, and he's only given the scraps that are left. Logically, Pedro wants much better than that, and he's spent several months looking for a new club.
Work on the deal is already underway. The player didn't want to make a move until a new president had been elected, but that is over and done with now.
---
09:49
LIVERPOOL ROUND-UP

Striker Christian Benteke is due to have a medical at Liverpool after they reached an
agreement with Aston Villa over his £32.5m transfer.
The Reds' club doctor will now travel to the UK from the team's tour of Australia to complete Benteke's medical in the next 24 hours.
However, the 24-year-old Belgium international will not join up with his new team-mates on the tour.
Benteke joined Villa from Genk in 2012 for £7m, scoring 49 goals in 101 games.
Liverpool made a move for the striker after receiving funds from the £49m sale of Raheem Sterling to Premier League rivals Manchester City.
West Brom will move for Rickie Lambert this week, once Liverpool sign Benteke.
England international Lambert found opportunities limited at Anfield following last summer's move to his boyhood club from Southampton, making just 12 starts.
He turned down a £5million transfer to Aston Villa in the winter window and vowed to fight for a place. But the Merseyside club have already strengthened their attack with the arrivals of Danny Ings and Divock Origi this summer, and now Benteke set to join too.
Fabio Borini will be offered an escape route from Anfield by Real Sociedad.
Sociedad manager David Moyes is keen on landing the striker in a deal which would be worth in the region of £7m.
---
09:29
CHELSEA ROUND-UP
This summer's next transfer saga is about to get nasty after Roberto Martínez reacted
angrily to Chelsea's open pursuit of John Stones. Chelsea made a £20m bid for Everton's England defender on Friday and are expected to come back with an increased offer of £26 million this week
after their initial approach was rejected.
Chelsea are confident they will be able to persuade defender John Stones to join them this summer even though it could put his England hopes at risk.
Jose Mourinho has revealed he wants to sign one more player - a defender - this summer to complete his Chelsea team ahead of the new Premier League season.
"I am looking for a defender to finish this balance in our squad and, after that, we are ready to answer anything that can happen to our players," he told Sky Sports News.
Everton are thought to be unwilling to part with Stones, who signed a new five-year contract at Goodison Park last August, unless Chelsea pay a Premier League record fee for a defender of £35million.
The Portuguese boss admitted that Filipe Luis could possibly return to Atletico Madrid, but only for the right price.
"If they want him back then they have to pay and we have to discuss the offer," he said at a press conference.
"Then we have to react and we have to go in the market."
Mourinho also spoke on Mohamed Salah's future at the Blues, saying that the club would be willing to allow the winger to leave on loan or for good, if a good offer comes in for him.
"I see Salah's future elsewhere, either as a loan or an offer that we are happy to accept," he added.
"At the moment, with Hazard and Willian, Traore, Moses and Cuadrado, we have five players for these positions.
"It is better not to have so many."
Mourinho is only willing to sign Barcelona's Pedro if he loses an attacker before the transfer window shuts.
"I have five wingers, if I lose one maybe I am interested in another but at this moment I have balance and quality and numbers," he told Sky Sports.
Chelsea are willing to let £23.3million Juan Cuadrado leave after just seven months at Stamford Bridge - but ONLY if they get their money back for him.
Italian champions Juventus are among a number of teams that have targeted the 27-year-old, who was signed in January from Fiorentina.
His representatives have been examining his options for some time after his struggles in south-west London.
If Chelsea get their money back in full and Cuadrado asks to leave, he WOULD be allowed to go.
---
09:10
DELPH LEAVES VILLA FOR MAN CITY

Okay, so now we know that money doesn't talk - it swears.

Fabian Delph signed for Manchester City after performing his second U-turn in the space of six days to leave Aston Villa in an £8million deal.

Villa's captain, who last Saturday pledged his loyalty and insisted he was looking forward to leading 'this great club' into the season, instead headed north for a medical to complete his move on Friday.

And his change of heart came as a massive shock to Villa boss Tim Sherwood, who only learned of the sensational decision late on Thursday night.

Manuel Pellegrini admitted he was delighted at Delph's decision to join City. He said: 'Fabian Delph is an excellent player, and I am looking forward to working with him.

'He has made a huge impact in recent seasons at Aston Villa, and is now one of the brightest young midfielders in the Premier League.

'Fabian has tremendous skill and energy, and the fact that he has become a regular member of the England squad is further evidence of his progress over the past few seasons. At just 25 years old, he still has his best years ahead of him.'
— Manchester City FC (@MCFC) July 17, 2015

08:30
Welcome to the Rumour Mill! We'll be here throughout the day with live updates to bring you all the latest transfer news and speculation. Stay tuned!